Paw Paw Pawpup
Tavern Events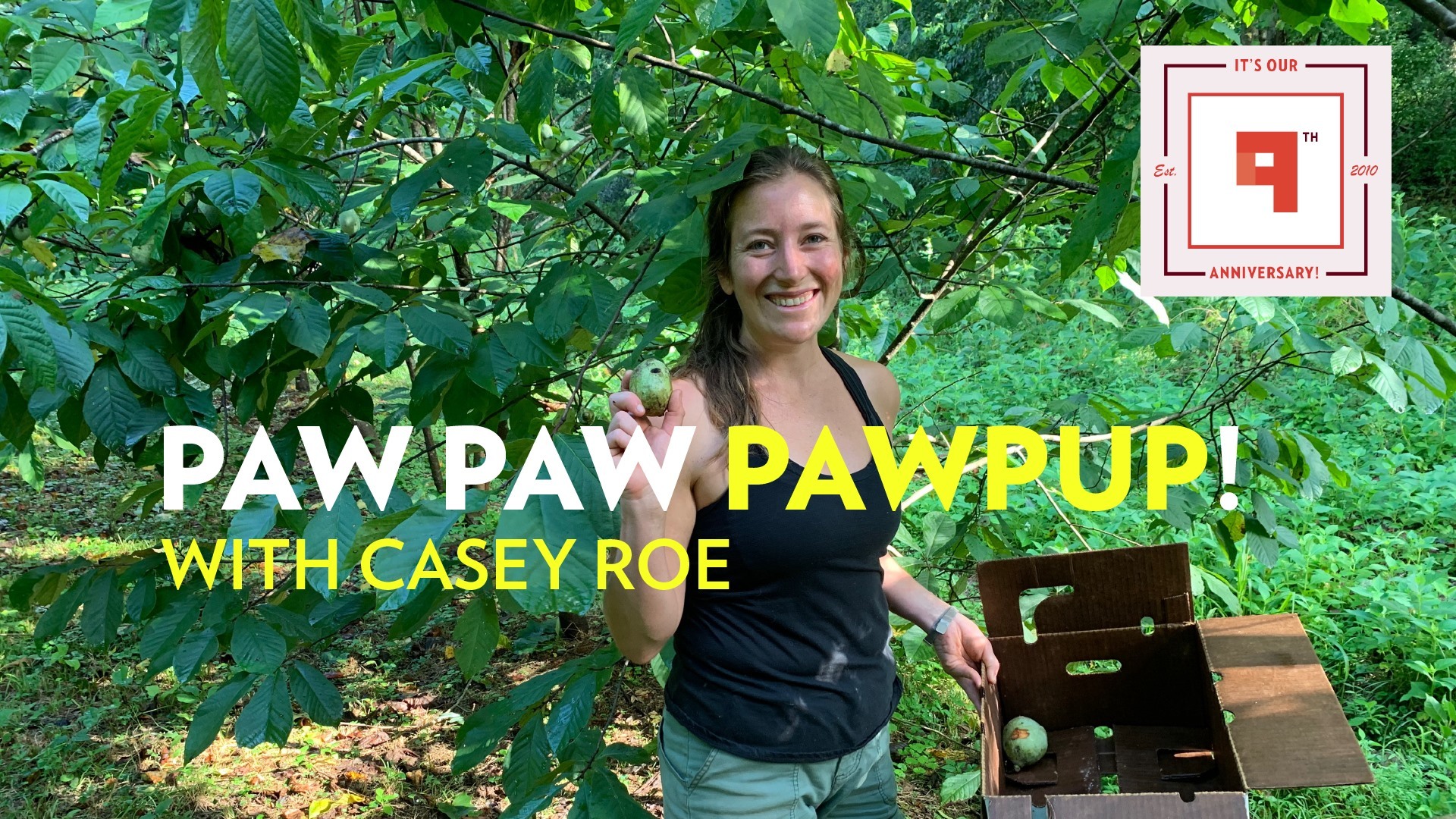 THIS SATURDAY: SAMPLE A PAW PAW! BUY SOME FRUIT! PLANT A TREE!

This Saturday from 1 to 4pm -- as part of our 9th anniversary celebration and our American Promise paw paw IPA release -- come meet farm and garden expert Casey Roe!

Casey will set up and host a paw paw pawpup. Featuring:

-- samples of pawpaw fruit!
-- cultivated and wild pawpaws for sale (while they last!)
-- "Pawpaw: In Search of America's Forgotten Fruit" book for sale
-- handouts on How to Eat a Pawpaw, Pawpaws 101, How to Start Pawpaws from Seed and How to Grow Pawpaw Saplings
-- contests to win a signed copy of the new pawpaw book, For the Love of PawPaws

At 2pm, Casey and Fullsteam founder (and fellow paw paw enthusiast) Sean Lilly Wilson will go on stage to chat paw paws, pass around some paw paw treats, and take on all your paw paw questions.

Never heard of a paw paw before? Join us.
Heard of them; never had 'em? Join us.
You're a regular Johnny Pawpawseed? Join us. Just don't paw-splain. This is Casey's show.

ABOUT CASEY
Casey Roe is a pawpaw enthusiast based in Durham, North Carolina. She believes wild pawpaw foraging is the world's greatest treasure hunt. Casey is spreading the good word about pawpaws in hopes of making this native fruit more PAW-pular. When she's not pawpaw hunting, Casey is a food and agriculture writer and marketing specialist who runs her own marketing business focused on telling local food stories.
Saturday
September 07, 2019
–