AUGUST 2021

We're dealing with some intermittent issues with our core beer, both on draft and in cans. Specifically, several recent batches of Rocket Science, Humidity, and Paycheck are showing signs of off-flavors and over-carbonation.
We're still in data collection mode to isolate the batches and identify (and solve) the root cause of the problem.
If you've recently experienced any issues with how our beer pours or tastes, first things first: our sincere apologies. We take great pride in our beer, and we're eager to gather information in-house and out in the field to resolve this matter.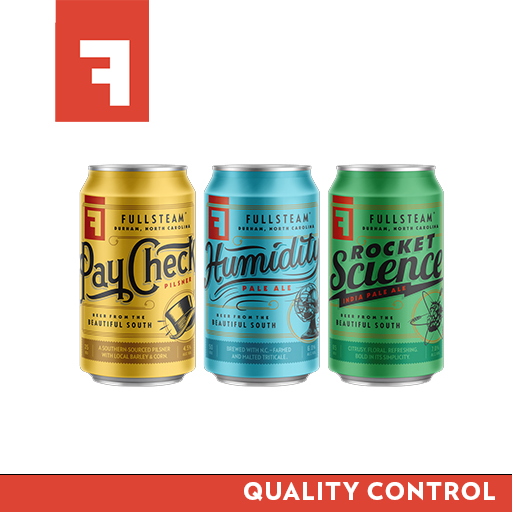 To that end, if you've recently had a Fullsteam beer that seemed off, poured poorly, or just didn't meet your expectations, we'd really appreciate it if you would fill out this new Beer Quality Form.
Between the information you provide, insights from our field visits, and continued testing, we're hopeful we can isolate and resolve this problem. For now, we're holding off on brewing and limiting offerings on tap at our tavern to only pour beer that meet our standards.
We'll resume brewing once we have full confidence we've resolved this issue.
Thank you for your patience (and insights) as we try and do the right thing here. Again, here's the Beer Quality Form if you have had a recent issue.

Sean Lilly Wilson
Chief Executive Optimist, Fullsteam