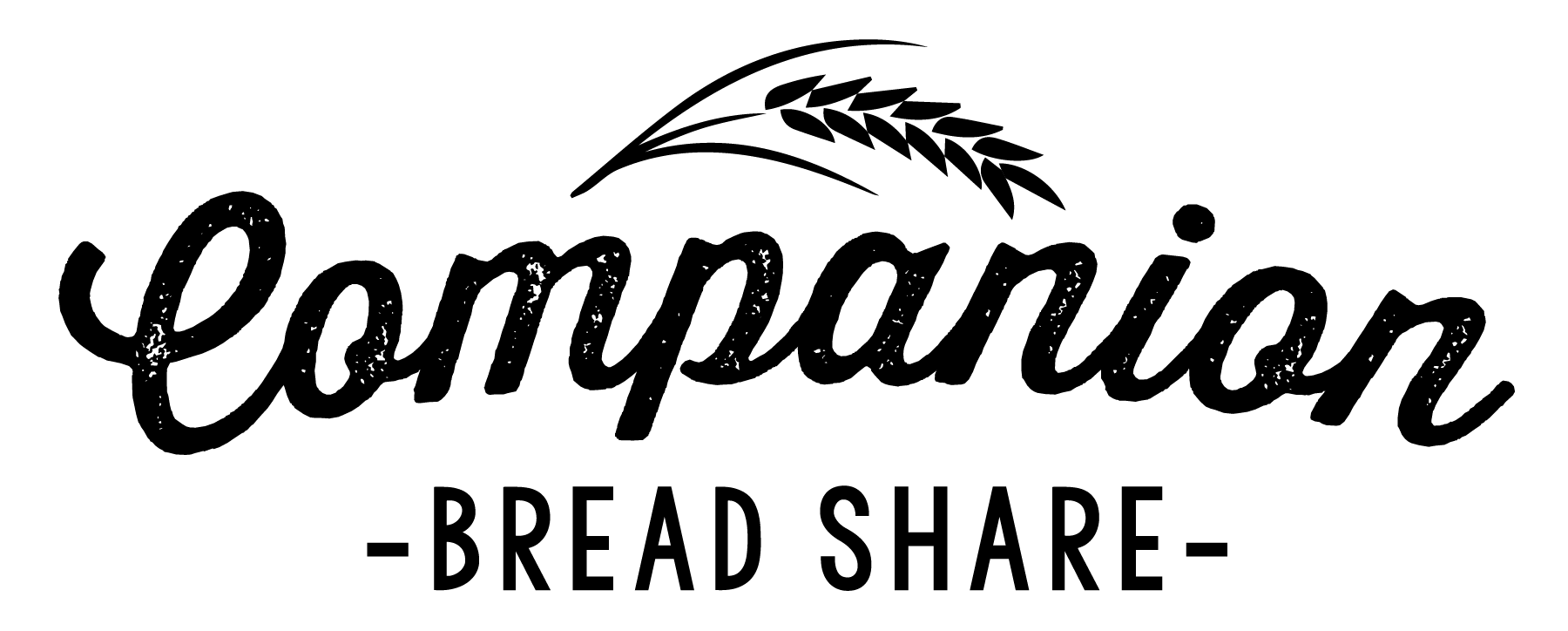 We like bread even more when it shows up at our door
Companion Bread Share is a community supported bakery -- the baking equivalent of a CSA. Companion uses a mix of North Carolina-milled sprouted grains and fermented for close to 24 hours to draw out maximum flavor and nutrition.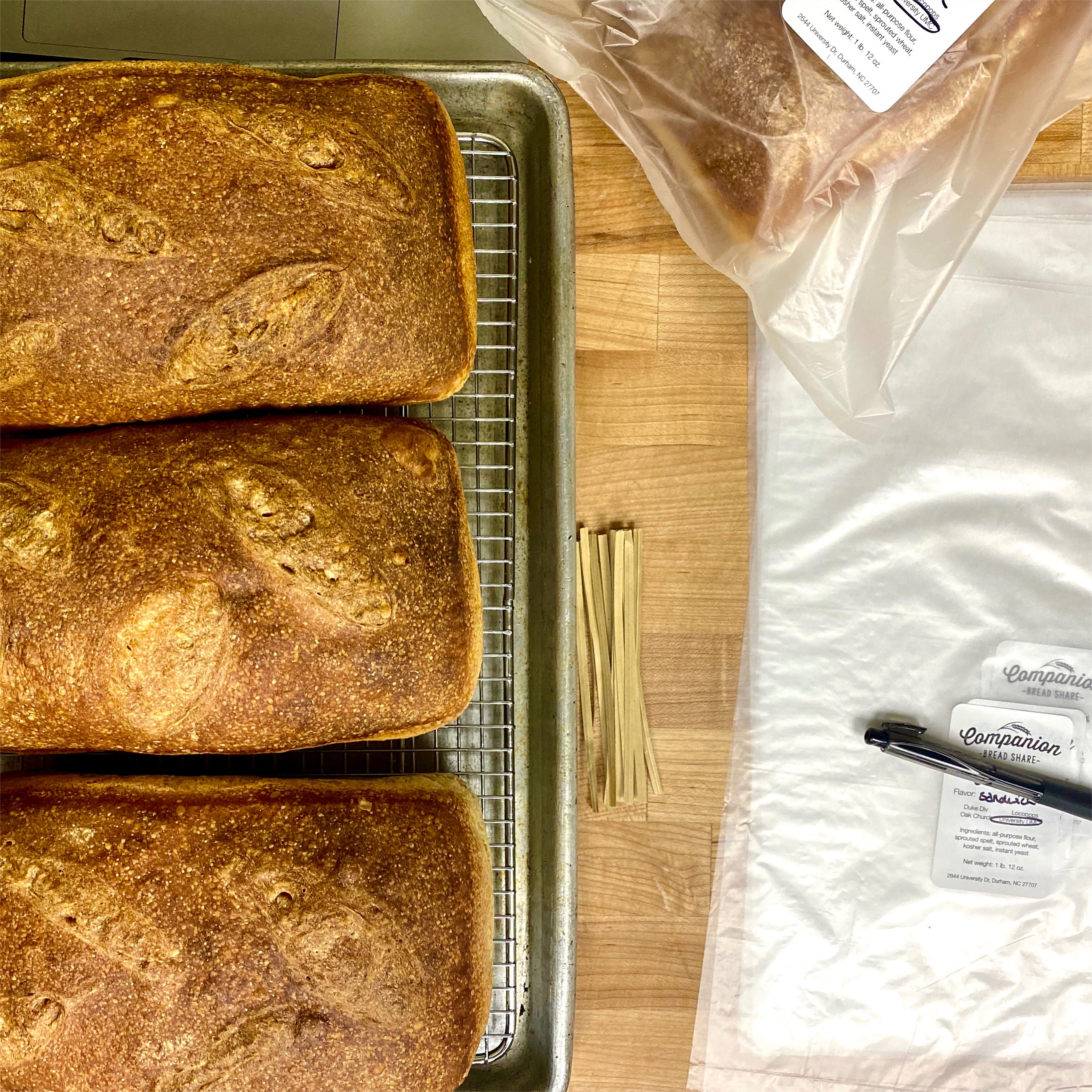 Subscribe for a weekly or biweekly loaf available for pick-up at Fullsteam (as well as other locations throughout Durham and Chapel Hill). You can choose from sandwich, cinnamon, or a rotating weekly special, plus add on sweet treats like tahini chocolate chip cookies and bourbon pecan pumpkin bread. Trust us, the bread is really good -- and we got a sneak preview of Companion's forthcoming Thanksgiving pies...you're going to want to order one (or three).
Join today at CompanionBreadShare, and check out this informative FAQ PDF!
Fullsteam is not affiliated with Companion Bread Share. We share this info and serve as a drop-off point because we love supporting local businesses. Also, bread.