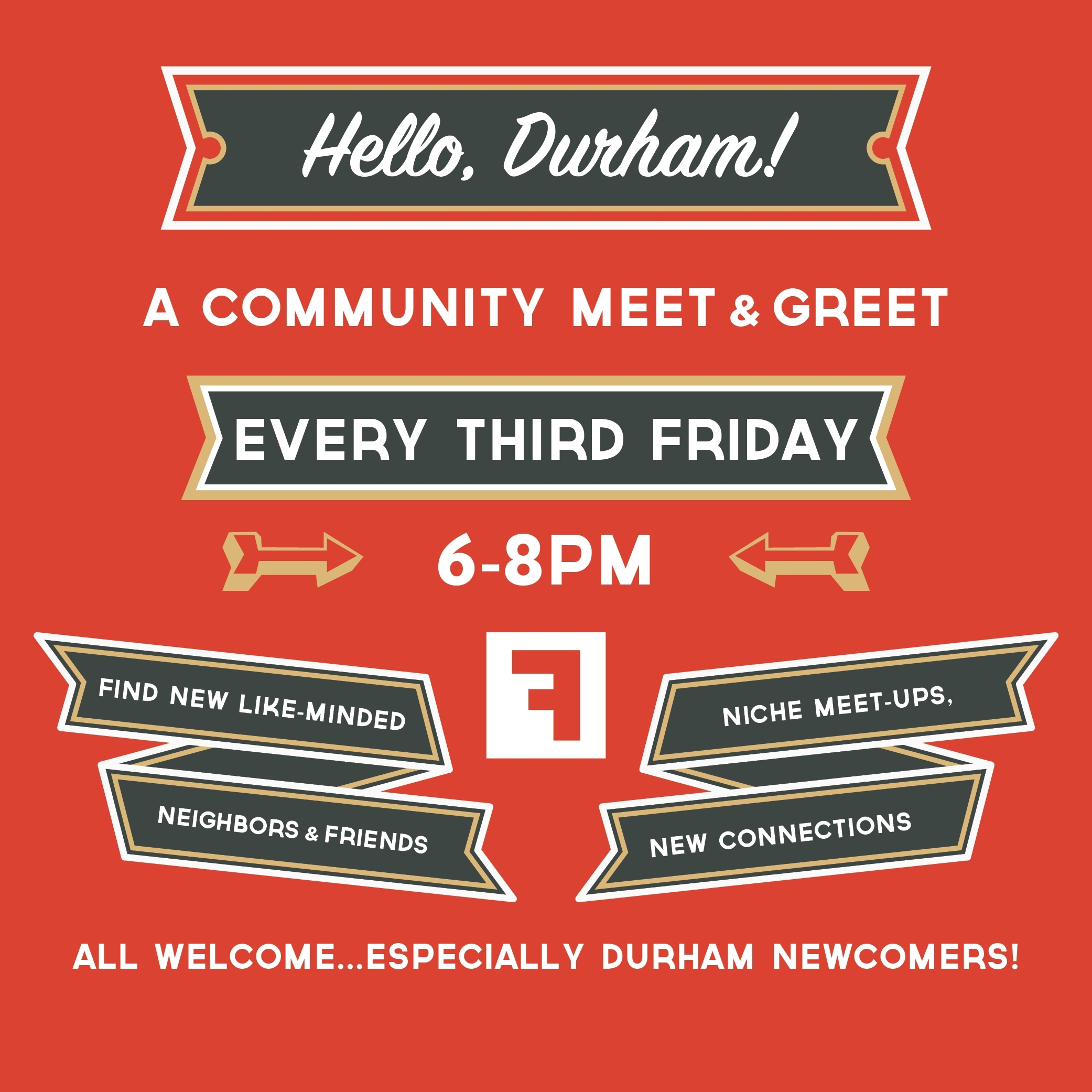 We're excited to debut a new once-a-month social gathering! Join us every third Friday for Hello, Durham!, a community meet-and-greet with an ever-changing selection of topics and interests.
Find new like-minded neighbors and friends in a low-stress setting. Not interested in any of the topics? Come anyway, and meet with the Downtown Durham community engagement team (and other people not so much interested in the monthly topics...hey, you have that in common!).
All welcome, especially Durham newcomers! Drop in anytime between 6–8pm.
Friday, September 15 topics
Turntables & Vinyl w/ DJ Halo
Pokemon Go w/ Phil
WWE w/ Jacob
Birding w/ Deanna Sedlak