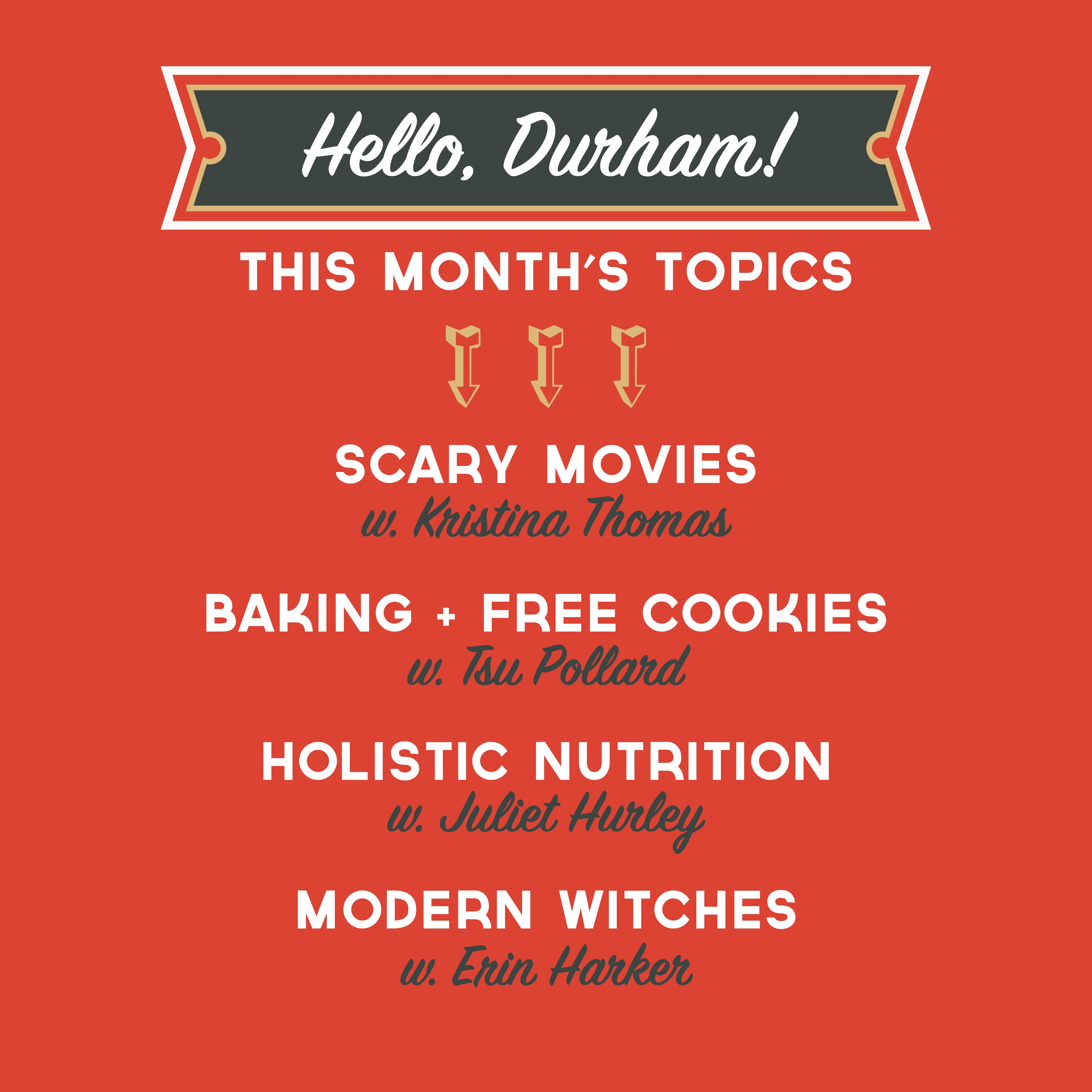 What's more scary than Halloween? Trying to meet new friends am I right?
Getting out to meet new folks can be downright frightening. People can be bewitching. Some are batty.
And, for most of us, exorcising that introvert urge can be...real tricky.
So for this month's Hello, Durham Spooktacular -- at precisely 7:06pm -- we're handing out free non-alcoholic "Jello, Durham" shots.
Icebreakers, but made with cow's hooves!
Some of the Jello Durham jello shots will be delicious!
And some will be intentionally terrible!
It's like HP jelly beans from back in the day (yep, Hewlett-Packard Jelly Beans, a product extension from the 80s that failed miserably). It's also not for people with allergies, since we're keeping the Spooky Shot flavors a secret and managing severe allergies is all about knowing things and this is a fun activity about not knowing things and those are diametrically opposed so we want you to play it safe.
Also since jello isn't vegan the spooky shots won't be vegan, so no sassing at us if you get the fish sauce shot!
But enough about our hello shots. We're excited, too, but don't wait until 7:06....the monthly community connection kicks off at 6pm. Wonder from topic to topic and host to host, or deep dive on a single subject. Choose your own social adventure at your own pace.
The important thing is...just come!
Friday, October 20 Spooky topics
Scary Movies w/ Kristina Thomas
Baking w/ Tsu Pollard (free cookies!)
Holistic Nutrition w/ Julliet Hurley
Modern Witches w/ Erin Harker