Zoom in...on craft beer!
"The whole thing was absolutely epic. We all loved the beer, the tour and the talk. You did a fabulous job winding us through the selections, guiding us through the facility and the process and telling us about the history and in keeping us involved...more like immersed."
-- Family birthday celebration

"The team had an amazing time and the feedback was fabulous! Fullsteam was a huge hit!"
-- Marketing division of a Fortune 50 company

"Sean is charming and fascinating!"
-- Financial services company

If you're looking for something a little different for your next group or corporate gathering, why not avirtual beer tasting? Fullsteam is well-experienced hosting virtual groups from a minimum of ten to a maximum of 50.
We've hosted alumni associations, family gatherings, startups, and Fortune 50 companies, providing real-world fun, community, and -- of course -- beer!
Virtual events are optimal for groups largely based in North Carolina.
We can deliver to a central drop-off / pick-up point or, for an added fee, directly to individual homes. And we can customize your experience to include more than just a beer tasting, with modules like trivia (with Fullsteam and Bull McCabe's trivia host Arturo Sanchez), food and beer pairings, and your creative ideas. After all, this is about you and your group. We're here to supply the good times.
Your host
Our CEO, Sean Lilly Wilson, hosts Fullsteam's virtual tastings. Sean is a four-time James Beard semi-finalist in the Outstanding Wine, Spirits, or Beer Producer category. He's past president of the NC Craft Brewers Guild and founder and president of Pop The Cap, a lobbying group that helped modernize North Carolina's beer laws in the mid 2000s, ushering in a new era for craft beer in the state.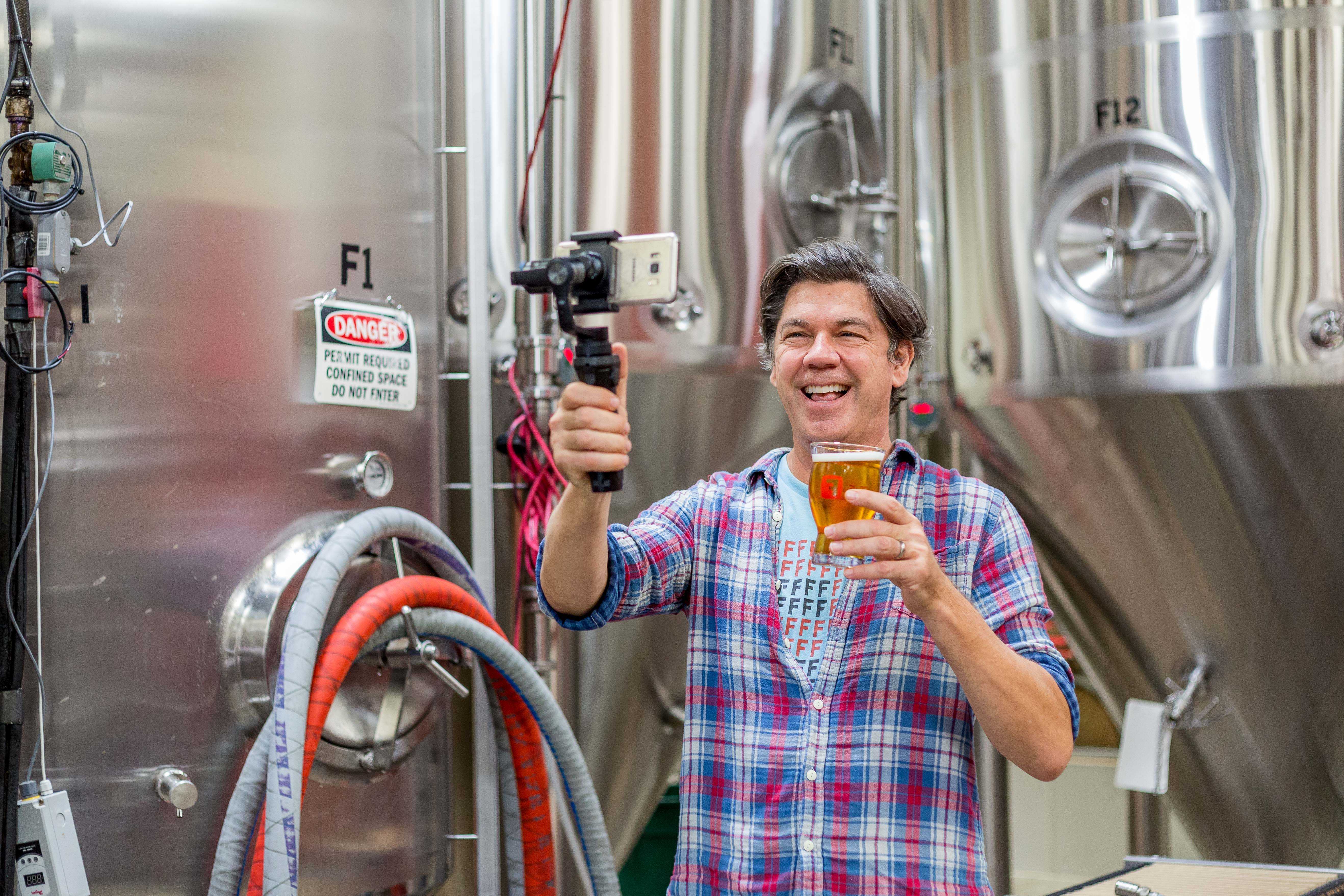 Engaging *your* audience
Goal #1? Make it fun. We'll work with you and your team to hone in on a theme, offer up a live tour of the brewery, make the tastings dynamic and engaging, and be sure to leave time for an interactive Q&A.
Want to add in modules like trivia, snacks, cooking? We're here for it. Let's talk.
Together we can get through COVID and this uncertain season together...virtually, with actual beer. Please complete this form and we'll be in touch within a day or two!