Manny Soto
Packaging Team Lead
F: You're from Maryland! What's one thing most people don't know about the Old Bay State? (whoops, it's actually the Old Line State...sorry, Maryland!)
MS: Maryland was the first state in the union to name a state sport. You'd be surprised to know what it is. Any guess?
F: I got nothin'.

MS: Jousting! Maryland people are super into jousting.
F: That's a great trivia question.
MS: Maryland's cool, but I dig it down here.
F: We're glad you're here, too. You bring a diverse background in wine, spirits, and beer. What's the most challenging aspect of leading packaging in a brewery?
MS: All the scheduling, prioritization, and juggling to balance supply and demand. It's so dynamic and real-time.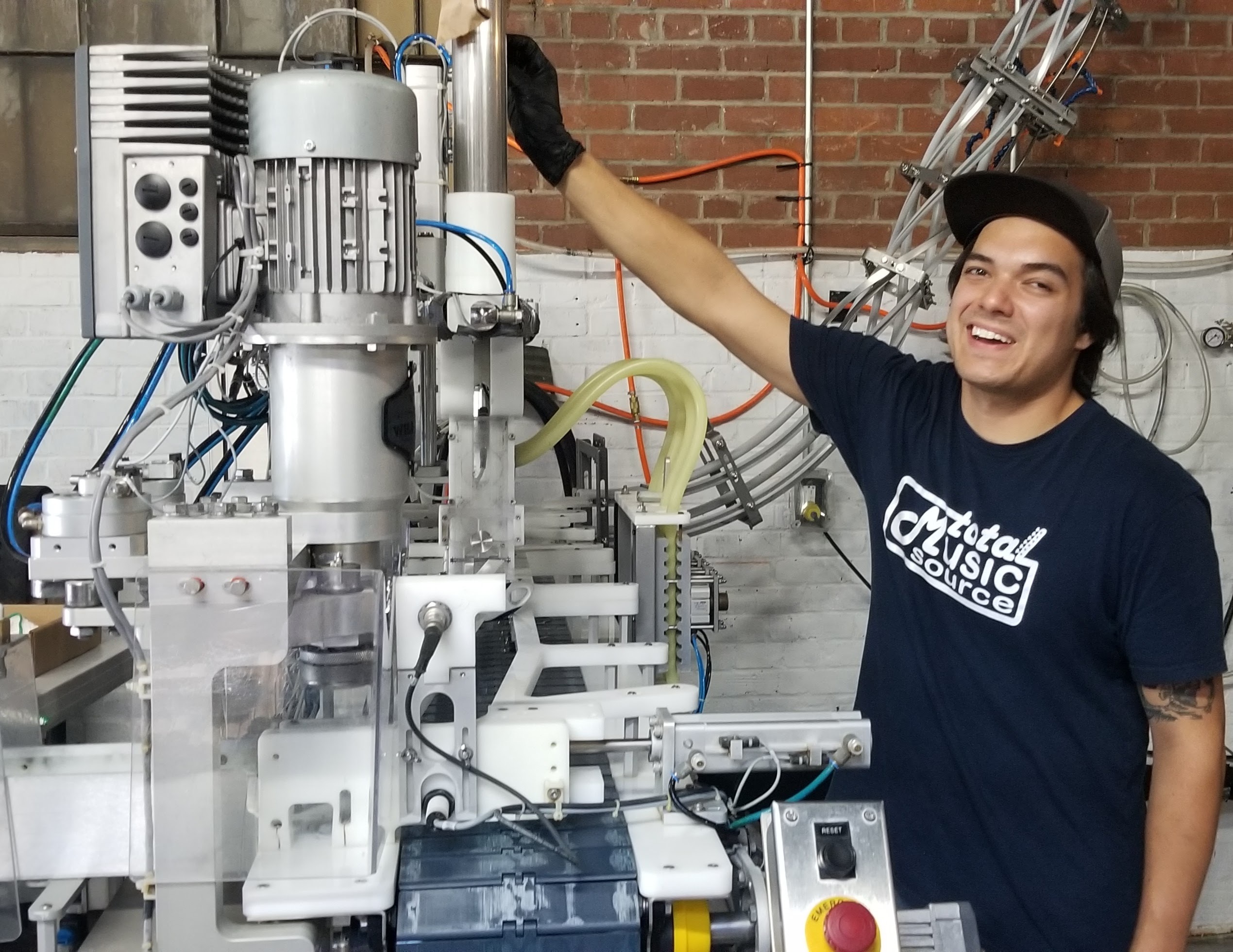 F: What's the most rewarding aspect?

MS: Definitely my co-workers. We work together so well, but we're all so different, with unique interests and experience levels. But there's no attitude...no one acts like they're better than anyone else. We're in this together.
F: I am now going to ask you about your hobbies.
F: What are your hobbies?
MS: Skateboarding and pizza. And I've been working on making vegan cheese.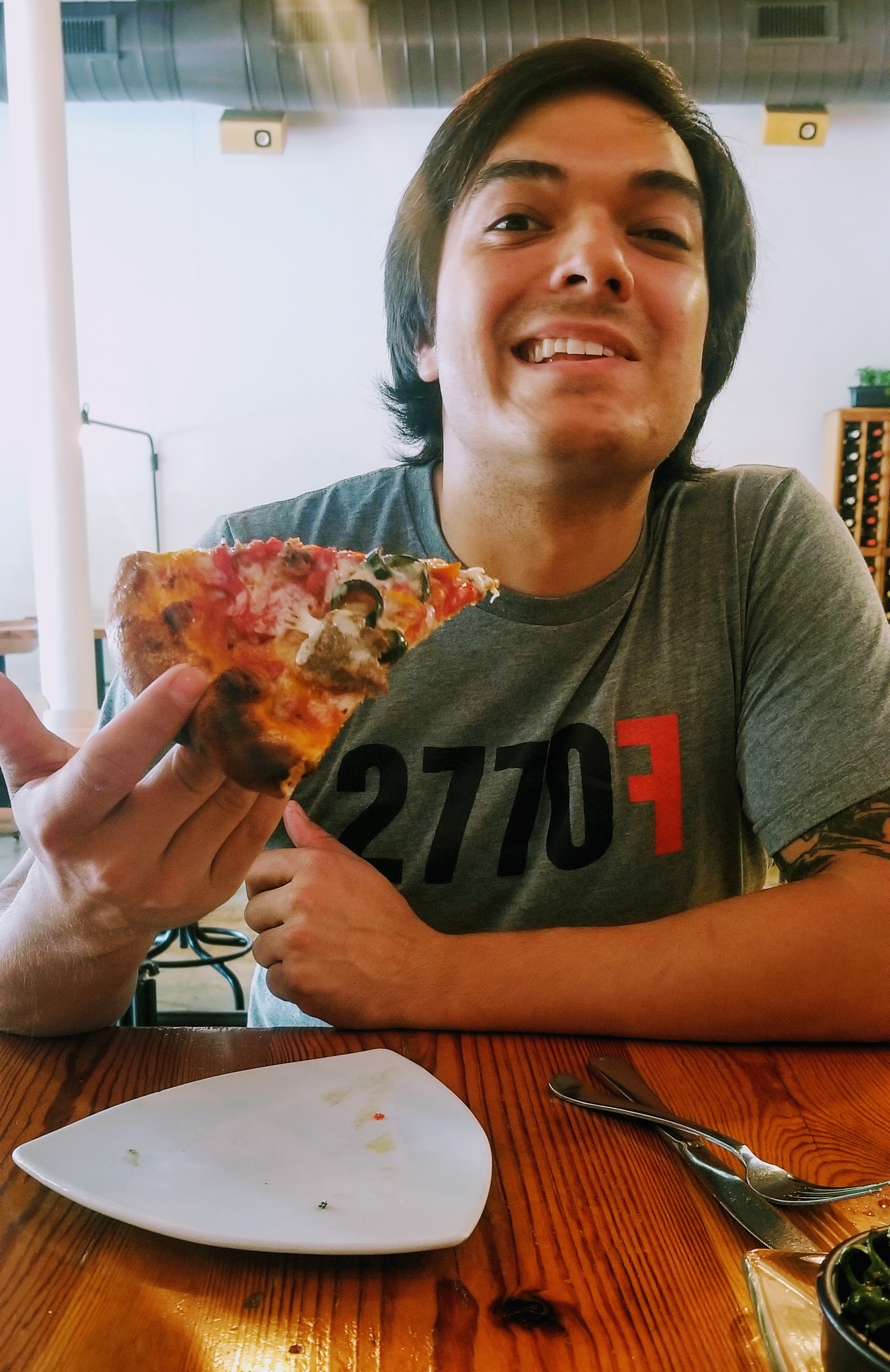 Manny's first time to Pizzeria Toro! Follow his pizza adventures on Instagram: @theory_of_pizza.
F: Wait, are you vegan?
MS: I only eat meat on a pizza.
F: Gotcha. Okay, back to work stuff. I know the job is dynamic and ever-changing, but what are the day-to-day responsibilities for a packaging lead?
MS: First thing I do when I wake up is I think about all the tasks we need to complete. I mentally schedule out the day, then I create tasks on Glip (Fullsteam's internal messaging system) and create daily tasks. That helps me prioritize and knock out everything that needs to get done. I have to save time for troubleshooting, because equipment doesn't always work the way you want it to.
F: After the day is done, what's your shift beer of choice?

MS: I've really been crushing on our Brett Lager. It's complex, yet clean and refreshing. But nothing will compare to my love for Fox Knob. (F: after the interview, we dug up an old bottle of Fox Knob to thank Manny for his time.)
F: I miss that beer. Last question: what song is on repeat for you these days?
MS: Not one song in particular, but I've been digging the new Blink-182 album!