Beer & Beards for Bros
Tavern Events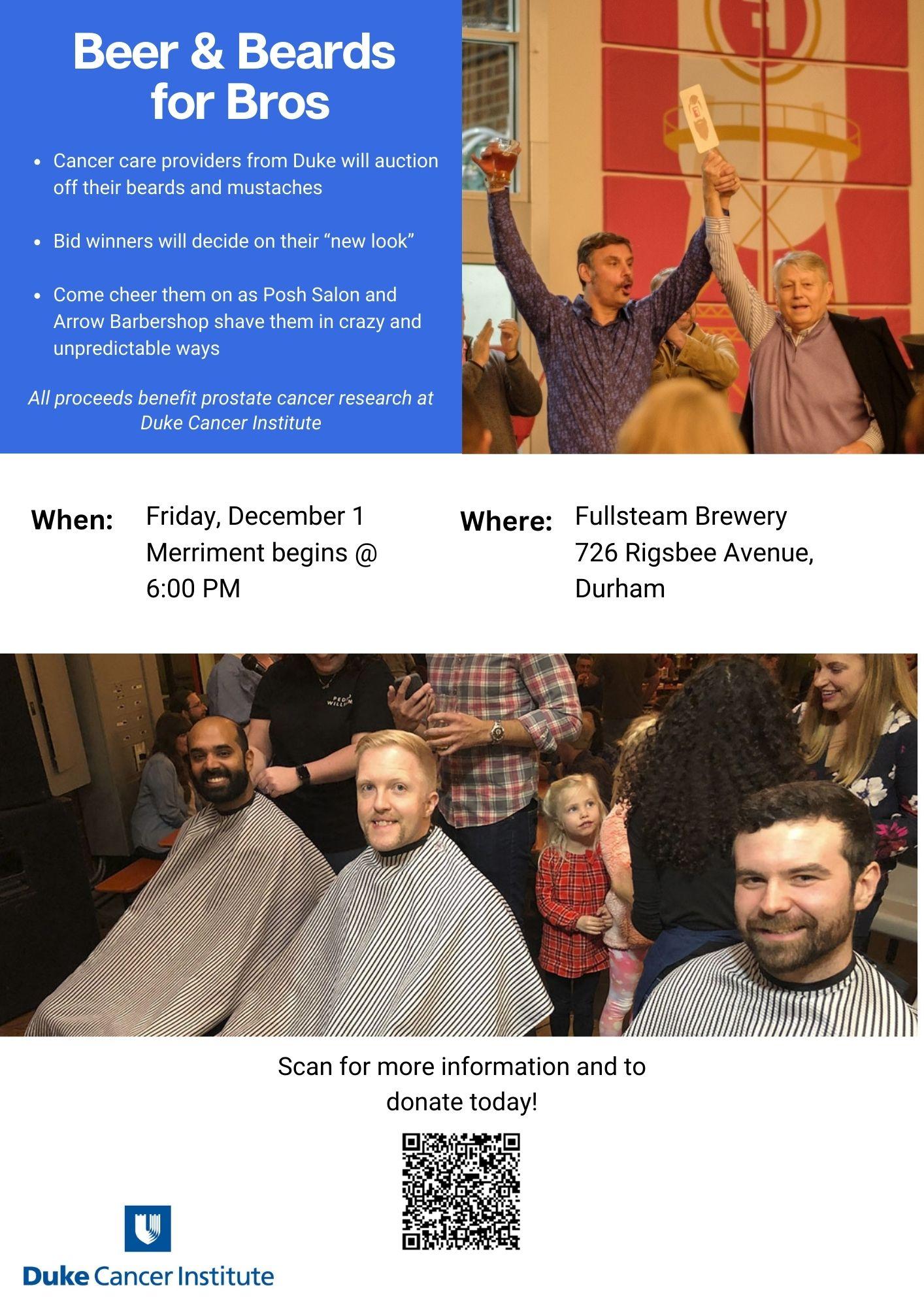 Bidding, shaving, and merriment begin at 6 pm.
Members of the Cancer Care Team of oncologists, urologists, nurse practitioners and staff at Duke Cancer Institute's Center for Prostate and Urologic Cancers will be showing off, and shaving off, the gnarly facial hair they've been growing all month long. Winners of a Shave Off Auction will direct the stylists of Arrow barber shop and Posh Salon to shave the team member with any design the winning bidder chooses (and stylist can execute). Possibilities: the Geraldo, the Salvador Dali, the Half Stache, etc!
All proceeds will benefit research at the Duke Cancer Institute Center for Prostate and Urologic Cancers.
Friday
December 01, 2023
–