Durham Central Park Food Truck Rodeo
Out and About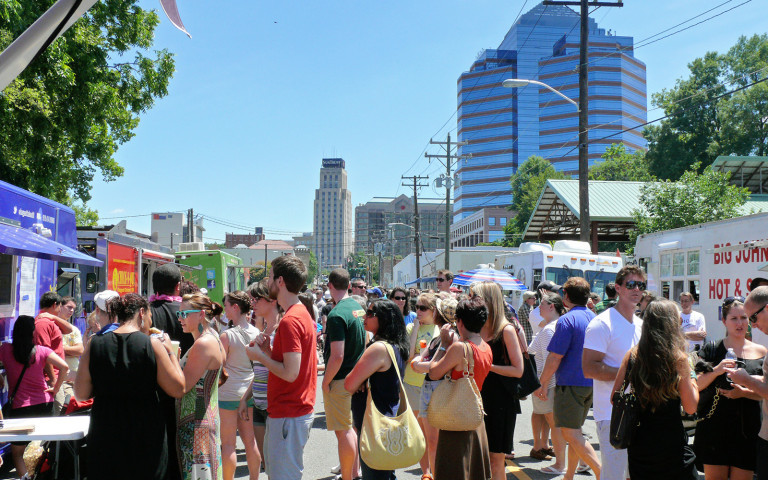 Look for the Fullsteam tent at the Autumn Food Truck Rodeo -- the final one of 2019!
A Durham Central Park Food Truck Rodeo is an all-ages Sunday afternoon gathering of dozens of the Triangle's most popular food trucks, five times each year. Rain or shine. The event is free to attend. You simply pay for what you decide to eat from the trucks' menus -- from savory, stick-to-your-ribs to sweet treats.
At 12:30 p.m., at The Leaf, enjoy music from students of Bull City Music School. A native of Memphis, Tennessee, BCMS founder Jeanetta Hopkins has always had music play a major role in her life. A life long learner of music and humanity, she created Bull City Music School to further spread a message of love, respect, and self-confidence.
Sunday
November 03, 2019
–