Farm to Fork: Celebration of Southern Food w/ John T. Edge
Out and About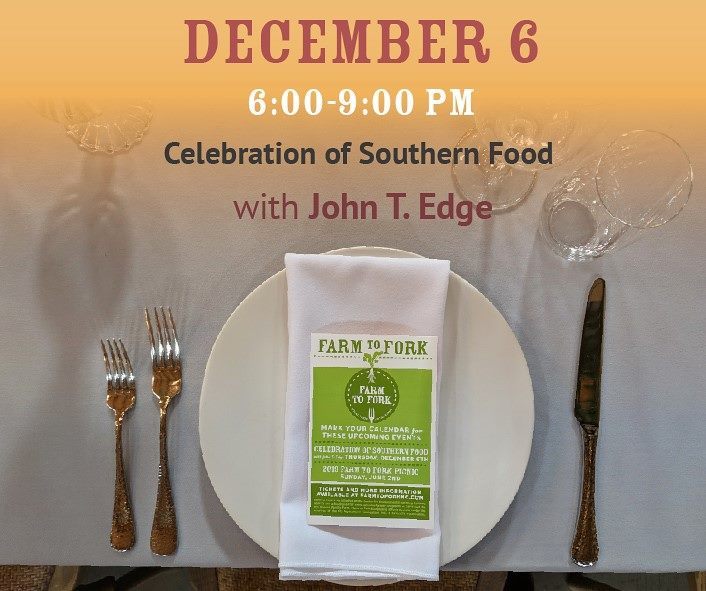 Farm to Fork presents this final event of the series -- "Celebration of Southern Food" -- amid the fragrant setting of Lavender Oaks Farm in Chapel Hill with guest speaker John T. Edge, author of critically acclaimed The Potlikker Papers: A Food History of the Modern South. A prolific writer and insightful social commentator, Edge is director of the influential Southern Foodways Alliance.

This celebration of Southern food will be a sort of moveable feast, with dishes prepared by 8 prominent area chefs at different stations. Participants include: Sean Fowler of Mandolin in Raleigh; Cheetie Kumar of Garland in Raleigh; Brendan Cox of Oakleaf in Carrboro; Wyatt Dickson of Picnic in Durham; Ricky Moore of Saltbox in Durham; Robert Kinneen of The Boot in Durham; Alexander Kast of Uli's Raclette; Jonathan Fisher and Phoebe Lawless.
Beverage sponsors include Carrboro Coffee Roasters, Fullsteam Brewery, Haw River Wine Man, TOPO Organic Spirits and Honeygirl Meadery.
Live music by the Counter Clockwise Band.
Tickets are $45 per person.
Thursday
December 06, 2018
–
THE ADVENTURE BEGINS
FOR THOSE 21 AND OLDER