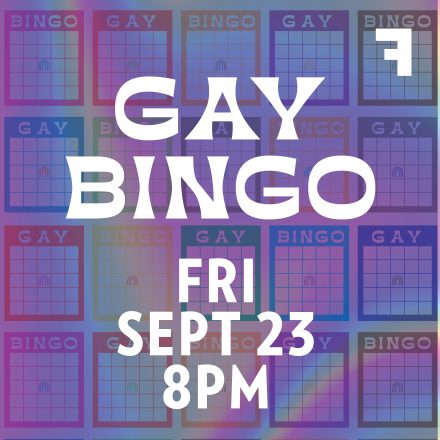 Kick off DRM PRIDE weekend with GAY BINGO.

Your bingo card has B12? Okay- BUT have you fallen in love with your best friend? Queer Bingo is all about shared experience. Each ball in the Bingo wheel corresponds to a common queer experience. If the host calls a square you have, you can mark it off ONLY if you've done the gay thing listed there. The first person to wave their "Bingo wings" with five in a row will be asked to repeat the five Queer collective experiences that helped them hit bingo. Then boom! Gay prize!

It's 2022 and proper Pride is back people!

Don't forget to hit up the PRIDE PRE PARTY with HOUSE OF COXX at The Pinhook following bingo.

You can donate to The LGBTQ Center of Durham here.



Friday
September 23, 2022
–