Hello, Durham! [Community Social]
Tavern Events
Hello, Durham! is Fullsteam's Third Friday meet-and-greet with an ever-changing selection of topics, interests, and subject matter enthusiasts/experts.
Find new like-minded neighbors and friends in a low-stress setting. Not interested in any of the topics? Come anyway, and meet other people not interested in the monthly topics. Hey, you have that in common!).
All welcome, especially Durham newcomers! Drop in anytime between 6–8pm.


Learn more about this month's topics!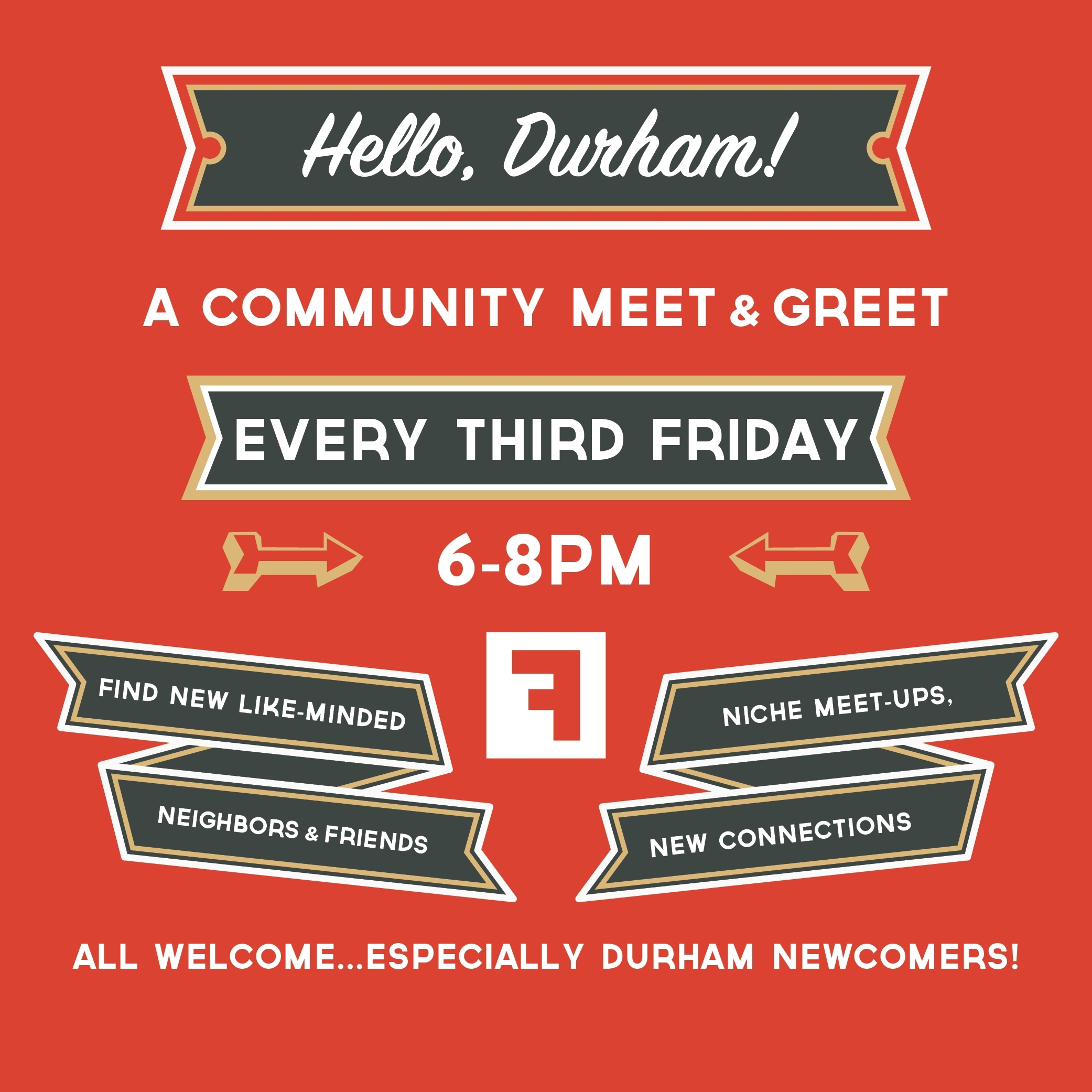 Friday
October 20, 2023
–
• This event occurs Dec 15, 2023 •