Keep it Durham, Durham
Tavern Events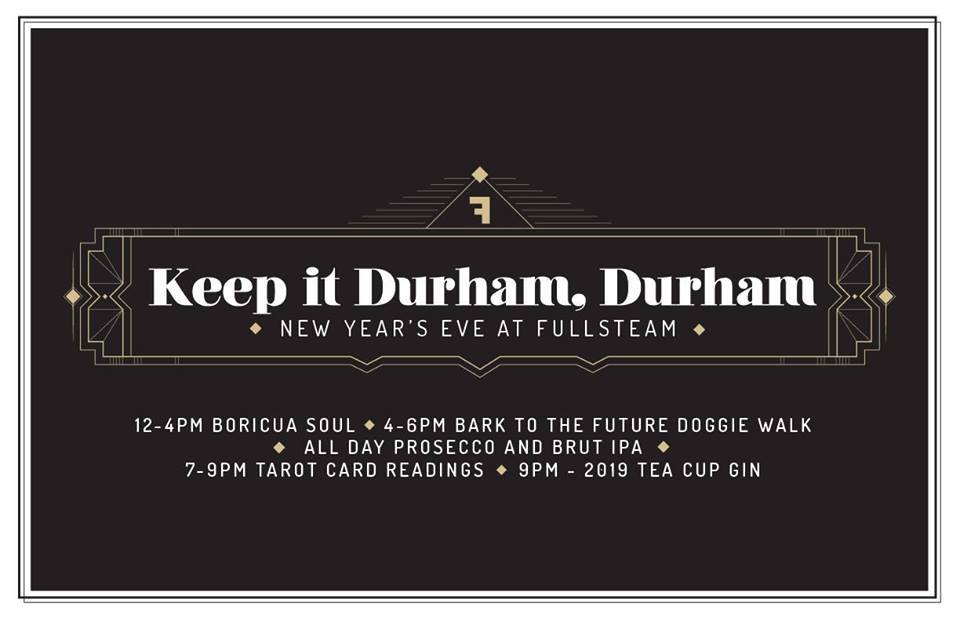 Join us on New Year's Eve for an all-day celebration of all things Durham. From food trucks to a dog walk, dance-worthy jazz to tarot card readings...we predict you'll kick off 2019 on the right foot.
We'll have Countdown Brut IPA on tap and for sale in four-packs, plus Prosecco on tap (OJ optional!).
The celebration peaks as Tea Cup Gin takes the stage at 9pm. Dance and sing along to everything from deco-era jazz standards, tin pan alley classics, ragtime & delta blues, torch, chanson, cabaret, bossa, tango, & show tunes. There's a reason we bring them back...Tea Cup Gin is *the* way to close it out and bring in the new!
** No cover ** Come whenever ** Leave whenever ** Maybe buy some beer and food
SCHEDULE:
12PM-4PM: Puerto Rican food by Boricua Soul Food Truck
4PM-6PM: Bark to the Future dog walk with our friends from Hope Animal Rescue. Bring your own doggie or take an adoptable pup!
6PM-9PM: Live Tarot Card Readings
9PM-2AM: Ring in the New Year with Tea Cup Gin
Monday
December 31, 2018
–
THE ADVENTURE BEGINS
FOR THOSE 21 AND OLDER