Shred into the New Year
Tavern Events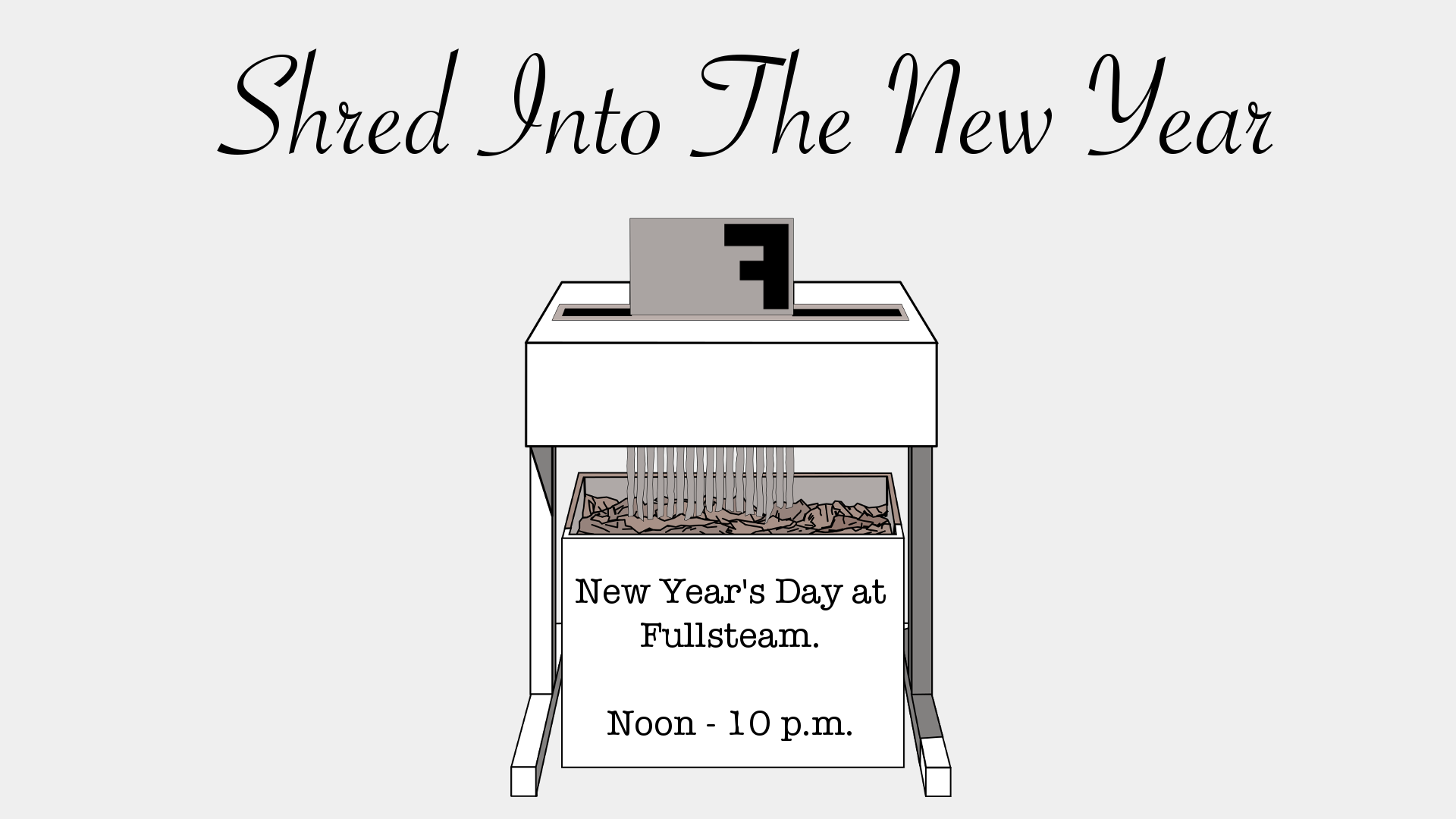 Let's be honest: 2018 was another weird year. Whether you faced personal or political troubles, we invite you to come shred it all away this New Year's Day.
Even if you had a great year, come hang out and watch other people's cathartic moments. We'll have plenty of beer, mimosas, and a "Lox-y Charm" Bagel special.
Our paper shredder warms up at noon and runs until you feel the weight of 2018 fall off your shoulders. Come with your well-thought-out musings on a sheet of paper. Want to scrawl something day-of? We'll have plenty paper from the Scrap Exchange and a bunch of pens. Write it out, shred it up, and have a beer or two.
Tuesday
January 01, 2019
–
THE ADVENTURE BEGINS
FOR THOSE 21 AND OLDER