Southern Lager Invitational
Out and About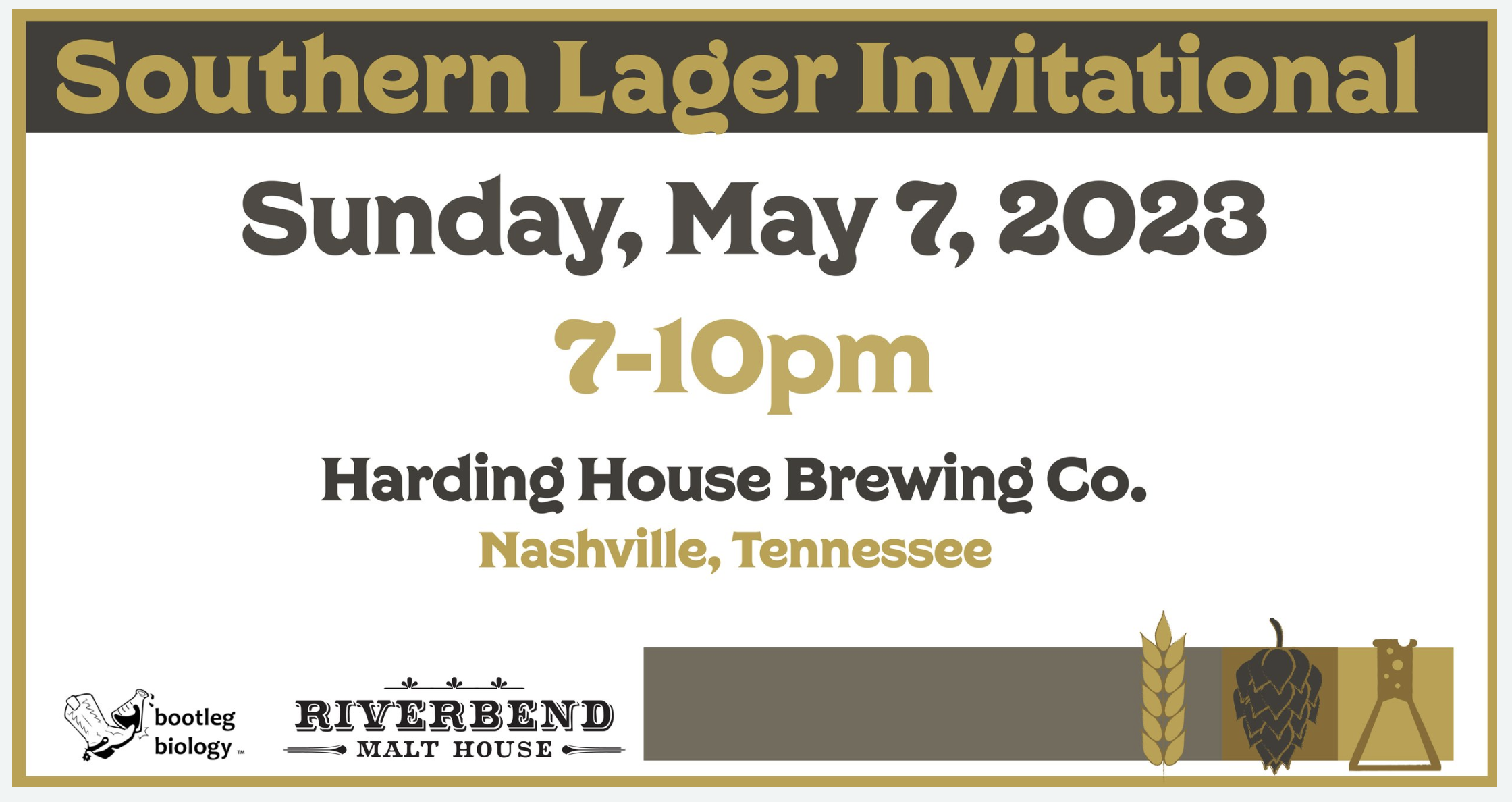 NASHVILLE, TENNESSEE— Bootleg Biology, Harding House Brewing Co., and Riverbend Malt House have engaged the South's leading tastemakers to craft their expressions of 'Modern Southern Lager' to kickoff the Craft Brewers Conference (CBC) on Sunday, May 7 at Harding House Brewing Company in The Nations neighborhood of West Nashville.
So what is a Modern Southern Lager? Open to interpretation, this unofficial beer style tends to be a dry-finishing, lower-ABV beer with a big frothy head and a hint of corn sweetness that is counterbalanced by relatively assertive hop bitterness. It pairs well with sweltering heat.
Think of this style as an update to the Pre-Prohibition Lagers that relied on 6-row barley and flaked corn to provide a lighter alternative to the all malt lagers from Europe. Now, new 2-row winter barleys are flourishing across the South and malt companies like Asheville's Riverbend Malt House are offering craft brewers access to high quality, locally-malted barley and corn that update this style with bolder flavors.
Riverbend and yeast laboratory Bootleg Biology have encouraged craft brewers across the South to brew their answer to the question 'What is a Modern Southern Lager' to serve at a celebration of long, cold fermentation at this upcoming CBC event. They've teamed up with host Harding House Brewing, whose dedication to local agriculture shines in unique beers brewed with plants native to Tennessee and partnerships with organizations aiming to shorten supply chains.
Harding House and several other craft breweries in the South are currently fermenting lagers made with Riverbend malt and unique yeast strains from Bootleg Biology— including ARL: The Southern Lager Yeast— to serve at this innovative beer showcase. "When it comes to Pilsner," says Jeff Mello of Bootleg Biology, "The South has something to say. The lager movement is strong in our region, and it will be defined in the glass at this event." Look for Czech, German, and American styles reimagined with local ingredients!