The Buzz About Ambler
Beer Release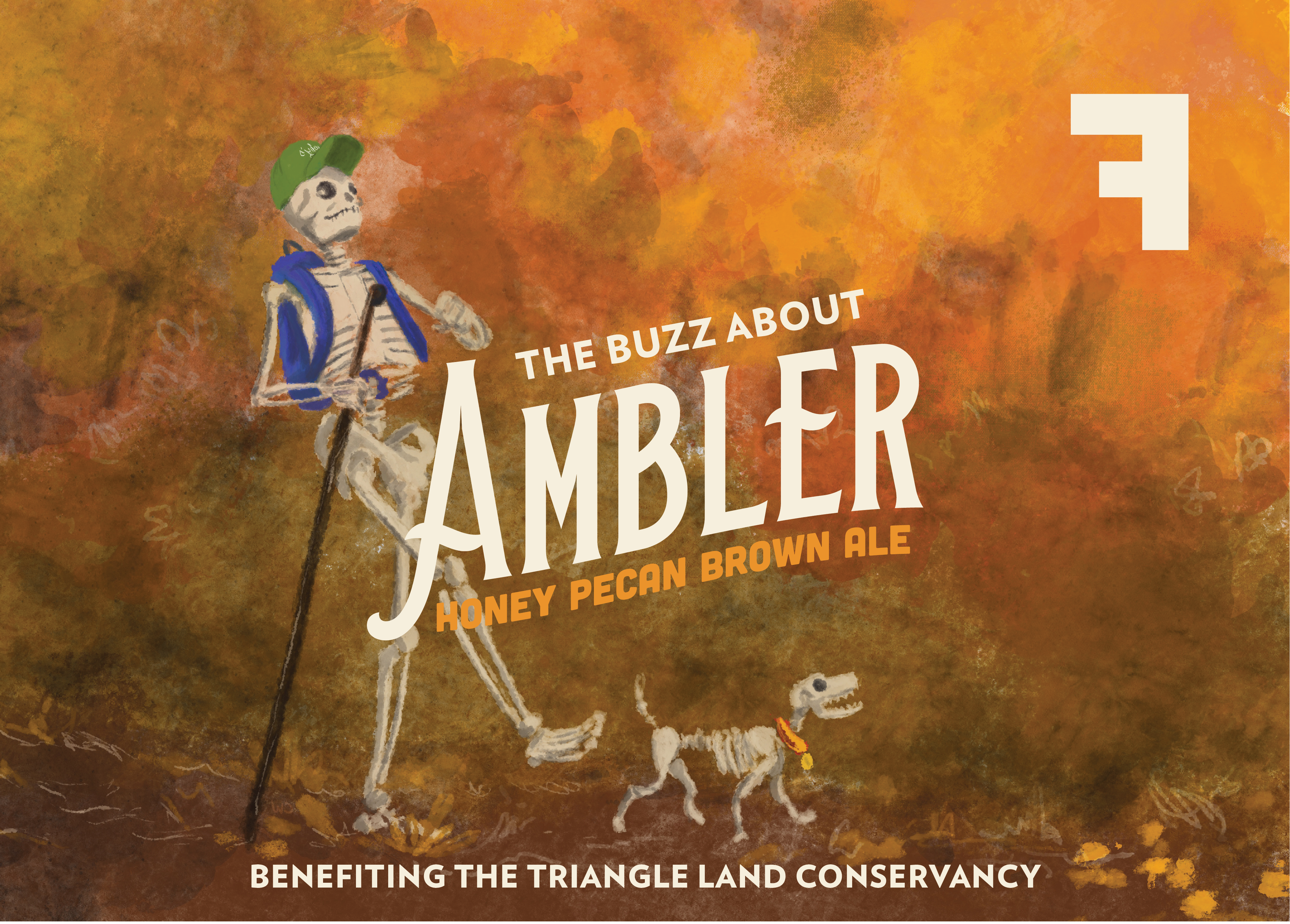 We all feel it in our bones: that human need to connect with nature.
Join us on November 20th in celebration of nature, connections, and honey pecan brown ale. Triangle Land Conservancy (TLC) will be hanging out with us from 3pm - 5pm discussing its mission to safeguard clean water, protect natural habitats, support local farms and food, and connect us all with nature.
$1 for every pint of Ambler beer sold at Fullsteam support TLC. Through this purchase, you join Murphy's Naturals, Leaf & Limb, Bee Downtown and Fullsteam in collectively donating $5,000 to TLC, ensuring we all have permanent access to the Carolina Wild.
Saturday
November 20, 2021