You Can't Spell BEERS without BEES
Tavern Events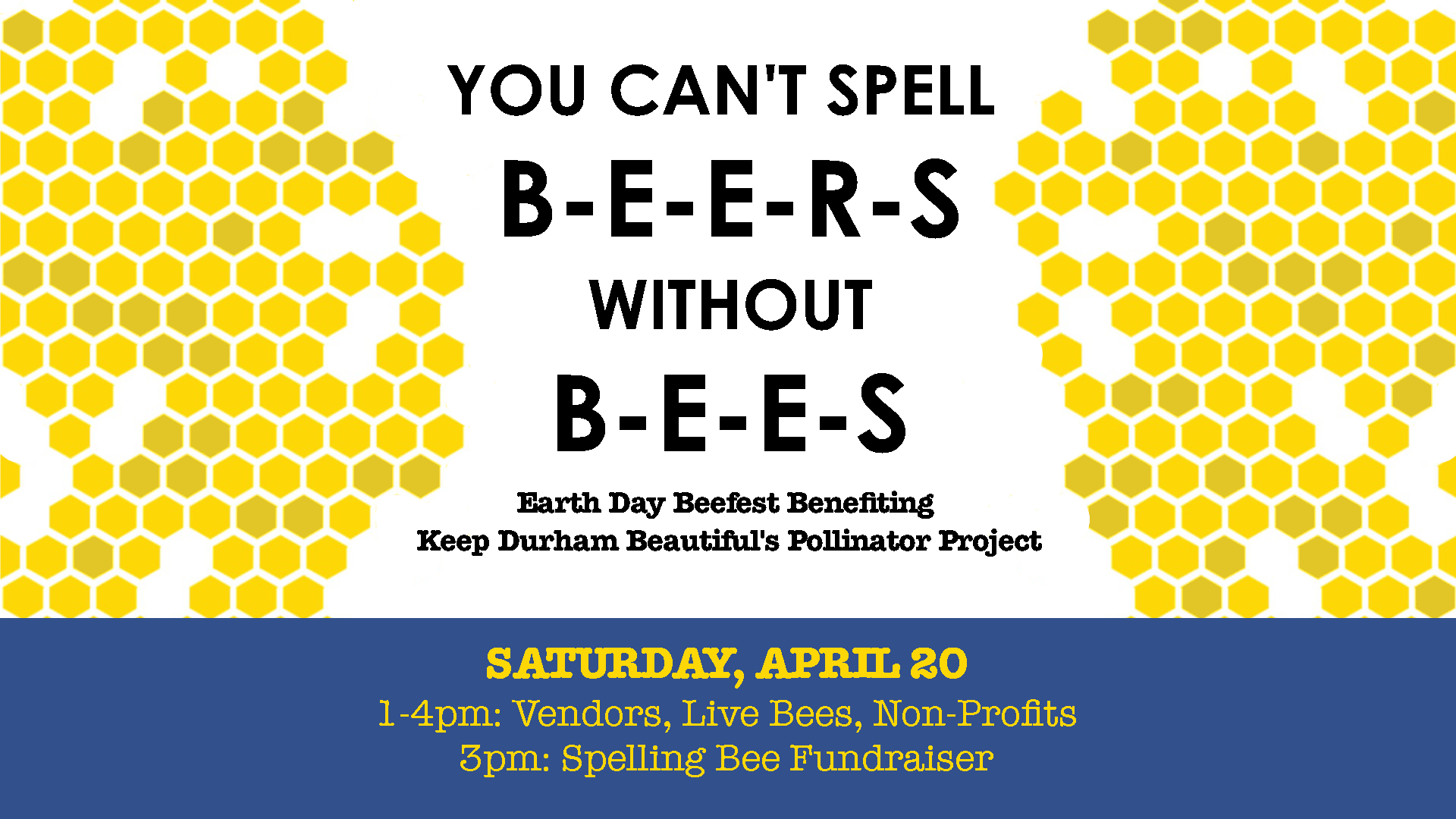 To celebrate this year's Earth Day theme of 'Protect our Species,' we're throwing an all-out bee-fest with honey beer, bee-related vendors & non-profits...and a spelling bee with a twist.
We'll have ten competitors onstage spelling for the bees at 3pm. If a contestant spells a word incorrectly, audience members can buy them extra lives starting at $25 and increasing in increments of $25 for each subsequent life.* And they'll need quite a few… this isn't your middle school spelling bee.
All contest proceeds will go to Keep Durham Beautiful's Pollinator Project, so we're looking for contestants who aren't just brainy, but also interested in raising money to support this cause. To sweeten the deal, the winner gets a 'Honey Pot' with a variety of bee and non-bee related prizes.

In addition to the 3pm Spelling Bee, we'll host local organizations and vendors at the tavern from 1 - 4pm: live bees, bee-related products (mead, honey, & more!), seeds, and other educational tools.
So join us and help support your local pollinators! You might even learn out how to spell APIARIST along the way.
*$25 is the cost of three pollinator plants. If you can't make it to the event and would like to make a donation, click here. Please include You Can't Spell BEERS without BEES and the name of the contestant you're sponsoring (if applicable) under 'Your Note for the Donor Scroll.' Donate here.
Event Vendors and Organizations:
NC State Extension Master Gardener Volunteers, Durham County