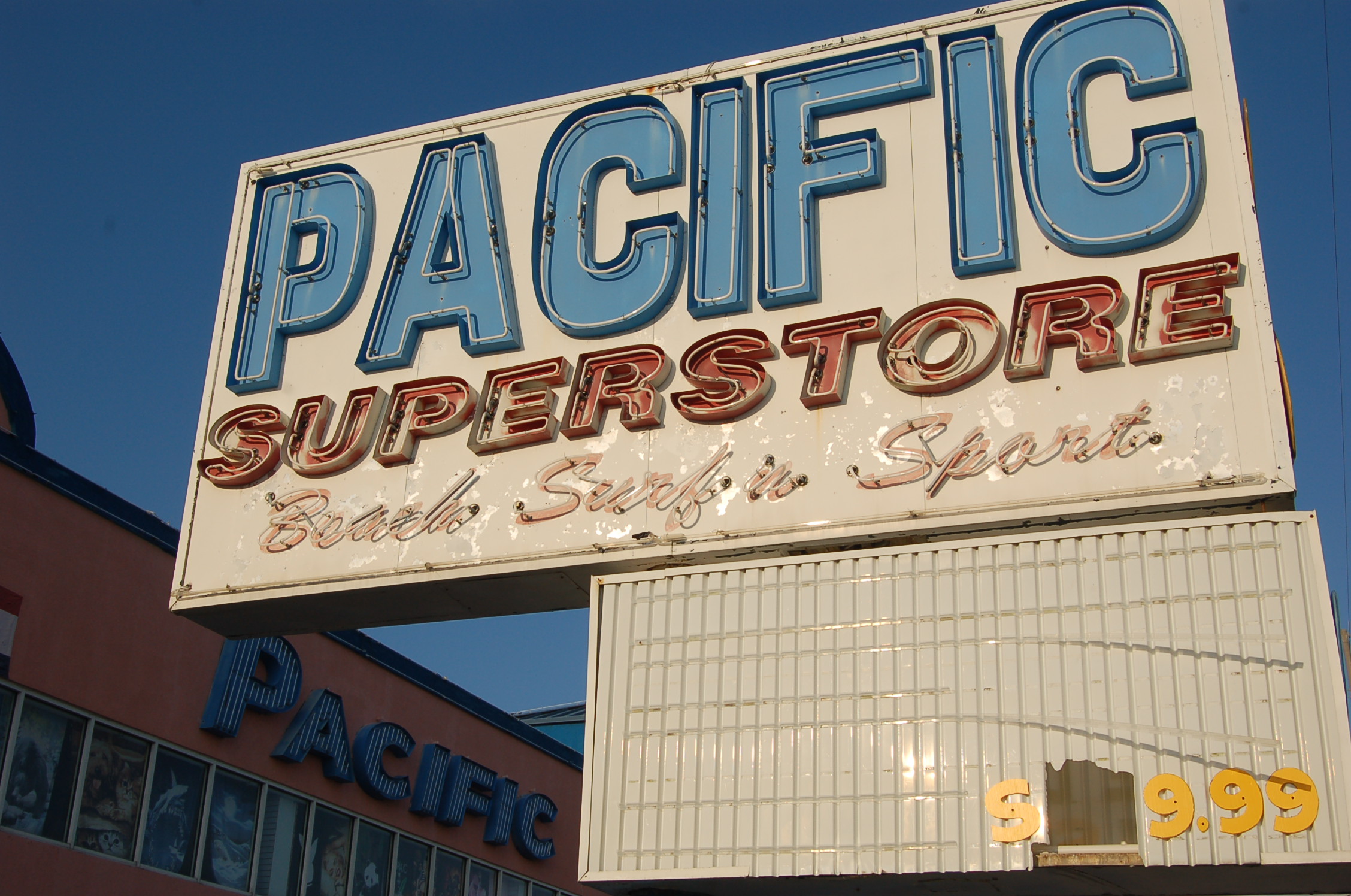 Pacific Superstore, downtown Atlantic Beach, N.C.
Americans often want to be somewhere other than where we are.
Pacific Superstore is a cheesy beach shop in Atlantic Beach. For whatever reason, someone thought that the best name for the store was an ocean on the complete opposite side of the country. (All they needed to do was call the store "Not Another Wings," but that takes this story in a totally different direction).
As I waited for my to-go order at the fish stand across the street, I stared at Pacific in Atlantic and thought for a long while about identity -- and this recurring theme of dislocation.
It's a tough thing to pin down, because I love stuff like Thai food, mercados, and Bollywood screenings. That's not what I'm talking about. It's the commercialized escapes from a perfectly fine reality that bum me out: Christmas 365 stores, Mardi Gras Fridays, Second Life. Pacific Superstore in Atlantic Beach.
What does this have to do with beer? Not much. Sorry. That's just how this blog rolls.
It probably has more to do with the tavern...at least our vision of it. We want a place that celebrates the here-and-now and what could be. A place of reaction and political action; a site for celebrations and farewells. America has enough Epcots. It needs more neighborhood taverns.