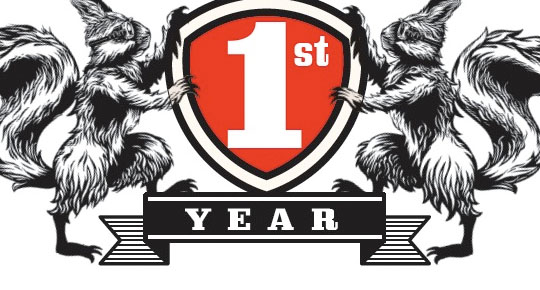 SATURDAY: KENTUCKY DERBY MEETS DIRTY DURHAM
(let us know if you'll be there on Facebook!)
WOW! We launched a year ago! Let's celebrate this Saturday in high fashion...Derm style!
While we open at noon on Saturday, the party officially runs from 4pm to 8pm.
Don your Southern finery. Wear a gaudy hat. Or bring a hat and make it gaudy...The Scrap Exchange will be here to help you accessorize. We'll hand out prize packs for the day's "Most Southernly" and "Best Hat!"
We'll swing open the barrel door to connect the tavern with the fellowship hall. This means it'll be a bit warm, so dress accordingly. We'll have the portable eight-foot-tall Airgo to keep the air moving.
Because the celebration is too big to contain, we're closing down Rigsbee Avenue! Don't worry...it'll re-open!
Food vendors:
Farmhand Foods' Sausage Wagon
Backyard BBQ Pit
Chirba Chirba Dumplings
Klausie's Pizza
The Parlour
Cocoa Cinnamon/bike COFFEE
It's a Fullsteam tap take-over!! Be there at 4pm for the best selection!!
STANDARDS
Fullsteam
Carver
El Toro
Rocket Science
Summer Basil
SURPRISES! (very limited quantities)
Hogwash
2010 First Frost
Bourbon-Barrel-Aged Fullsteam
Traction Engine (45% Virginia Rye, our most local beer to date)
Cask ale of Rocket Science with brewery-grown Cascade hops
Imperial Stout (the base for Wanderlust, sans cherries)
More details: