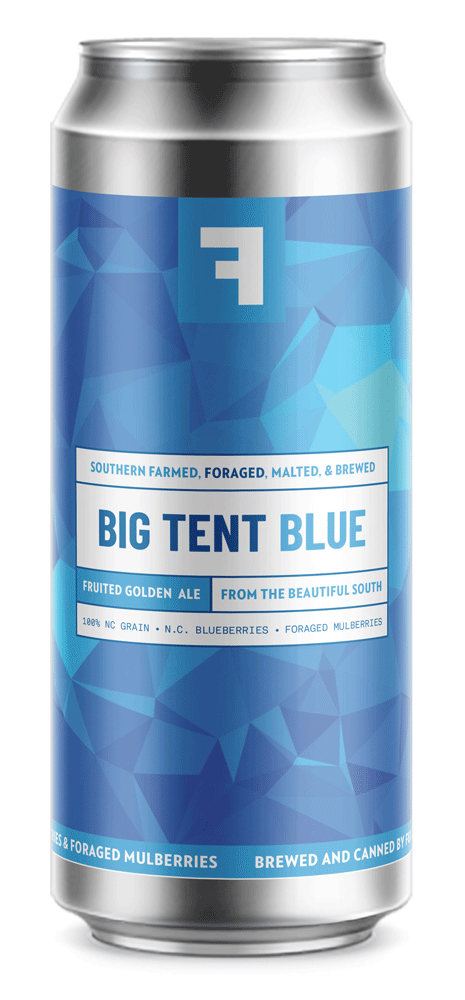 A blueberry (and foraged mulberry!) variant of our Big Tent Golden Ale, Big Tent Blue adds seasonal fruit but retains Big Tent's commitment to 100% North Carolina grain.
Big Tent Blue adds a subtle layer of tart, sweet blueberries, courtesy of our friends at Botanist & Barrel's Cedar Grove, N.C. blueberry orchard. Foraged mulberries, gathered by our staff in mid-May, adds a touch to the beer's rosy color and provides a second layer of fruit.
Yet this beer remains a golden ale: a beer first, with a hint of seasonal fruit. It's not a "fruit on the bottom" beer. Each brewhouse turn of Big Tent -- no matter the variant -- relies on over 650 pounds of North Carolina farmed and malted grain.
Look for our new 100% N.C. Grain logo on all Big Tent offerings and on many of our beers. Our hope is that this will make our commitment to the Southern Beer Economy more clear, and less confusing then the "percent local by weight" designation.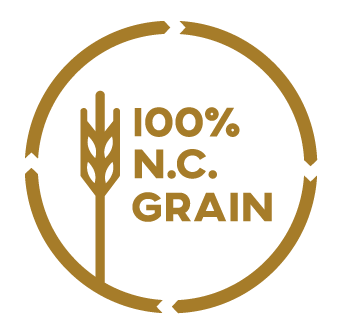 Drink It With
seasonal salad, grilled meats
| | |
| --- | --- |
| Grains | Locally malted wheat, Locally malted barley (Vienna), Locally malted barley (Gold two-row) |
| Hops | Crystal, Magnum |
| Yeast | House American Ale |
| Other | Local blueberries, Locally foraged mulberries |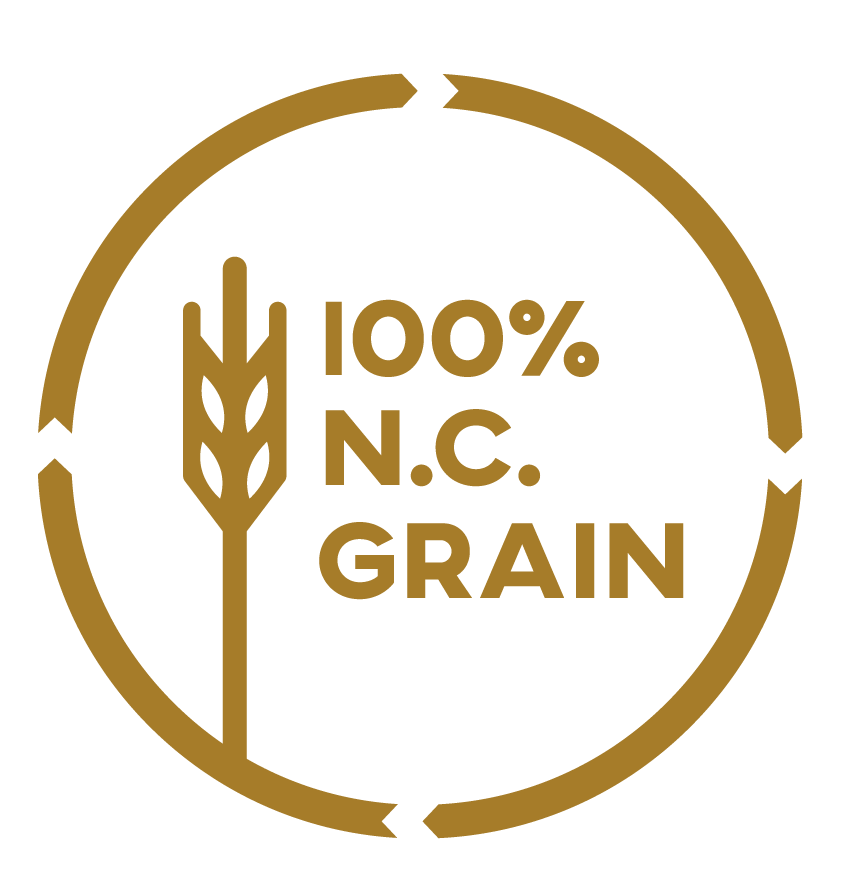 100% N.C. grain
brewed with all North Carolina grain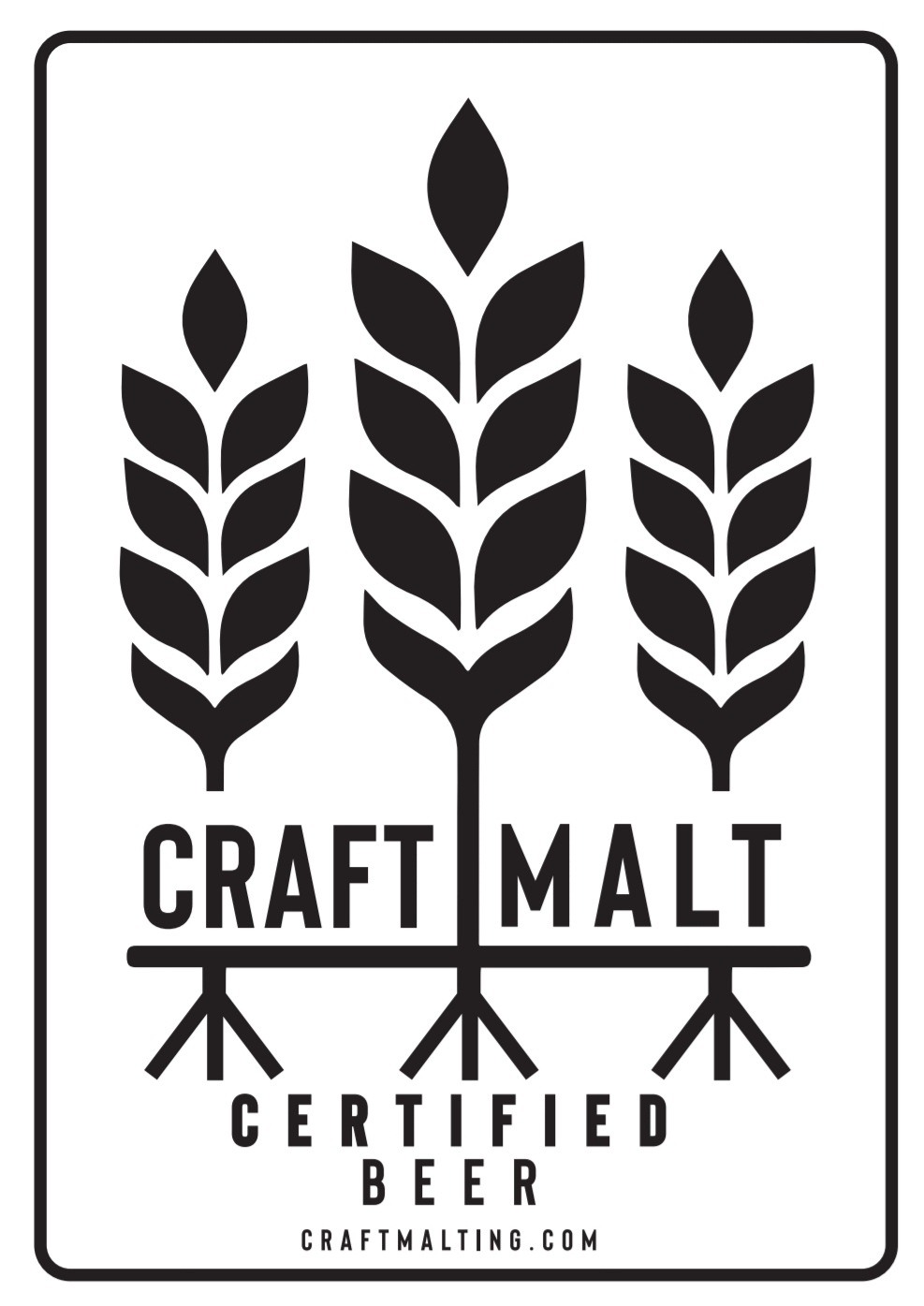 Craft Malt Certified
contains at least 10% regional grain
A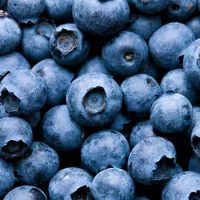 Local blueberries
B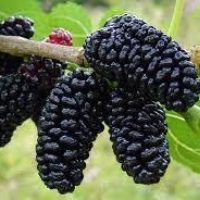 Locally foraged mulberries
C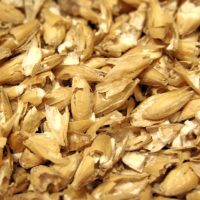 Locally malted barley (Gold two-row)
D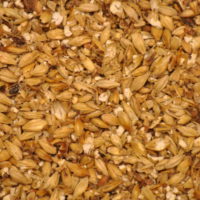 Locally malted barley (Vienna)
E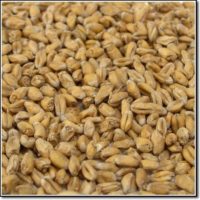 Locally malted wheat