Once we had a nightmare: that a legion of new beer drinkers thought that creamy, hazy, sweet IPAs were, in fact, IPAs.
We awoke from our scare and realized we could do something about it. We could make a rugged, piney, bitter beer with Pacific Northwest hops and North Carolina pine...and show the world (or at least central North Carolina) that bitter belongs in the world.
So we made Brawny. And all was right with the world: we could serve (and drink!) IPAs of all persuasions: juicy and piney. Hazy and bright. New school and old.
But, alas, you drank all the Brawny.
So we return this summer with Pine State, our newest venture into the Pacific Northwest style -- and, once again, in plow to pint fashion, we incorporate North Carolina barley and foraged pine to give it a Carolina taste of place.
Brewed with foraged North Carolina loblolly pine tips and rugged, classic piney hops (Chinook and Simcoe), Pine State an evergreen in today's forest of fruit. Your cool uncle's IPA. And -- based on sales of Pine State at our tavern -- yours as well.
Drink It With
Pan-seared NC trout
| | |
| --- | --- |
| Grains | Carapils, Locally malted barley (Foundation), Flaked wheat, Cara 120, Honey malt, Cara 40, Two-row brewer's malt |
| Hops | Pink Boots Blend, Chinook, Simcoe |
| Yeast | House Ale |
| Other | Locally foraged pine tips |
A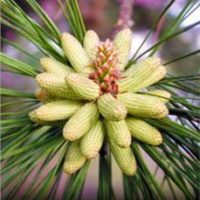 Locally foraged pine tips
B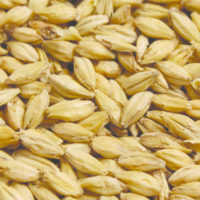 Locally malted barley (Foundation)