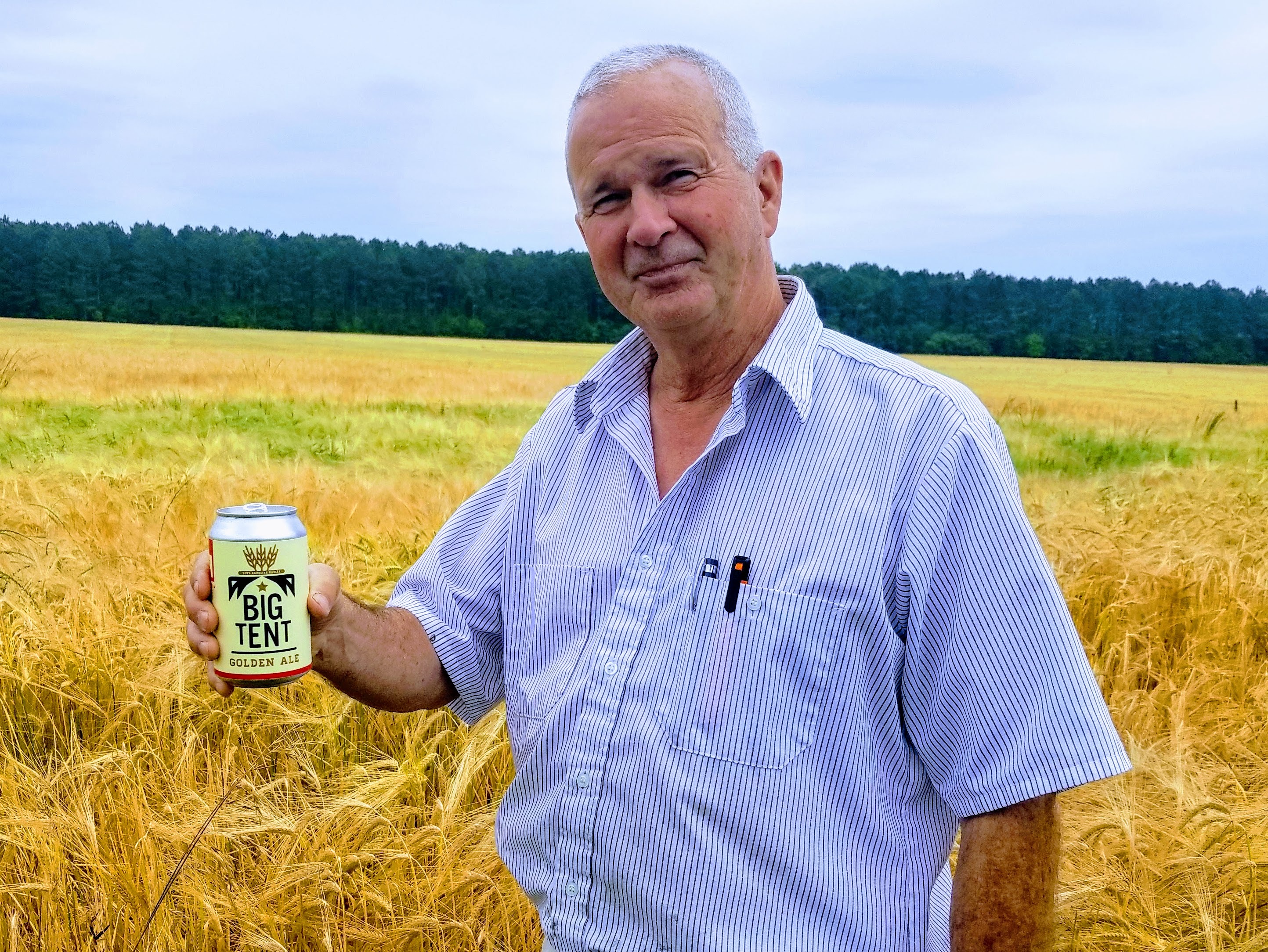 Last week we toured the malting facility of Carolina Malt House and met with Rowan County barley farmer Ray Horton. Here's Ray enjoying a 100% N.C. grain Big Tent -- a beer made with barley he farmed, that Carolina Malt House malted, and that we brewed.

This fertile region of North Carolina's Piedmont has historically grown cereal grains, primarily barley and wheat. Ray is one of a number of farmers that takes his grain directly to Carolina Malt House for soaking, germination, and drying.

We're turning today to experience and chronicle Ray's barley harvest, so stay tuned to our social media platforms -- we hope to live stream some of it.
And we'll soon visit with Burt Eure of White Hat Seed Farm in Perquimans County (Eastern NC), who grows the triticale (wheat/rye hybrid) used in Humidity. We'll track that grain as it travels to our neighbors, Epiphany Craft Malt in Durham, who malt Burt's grain and prepare it for brewing. So stay tuned as we go plow to pint to plow again.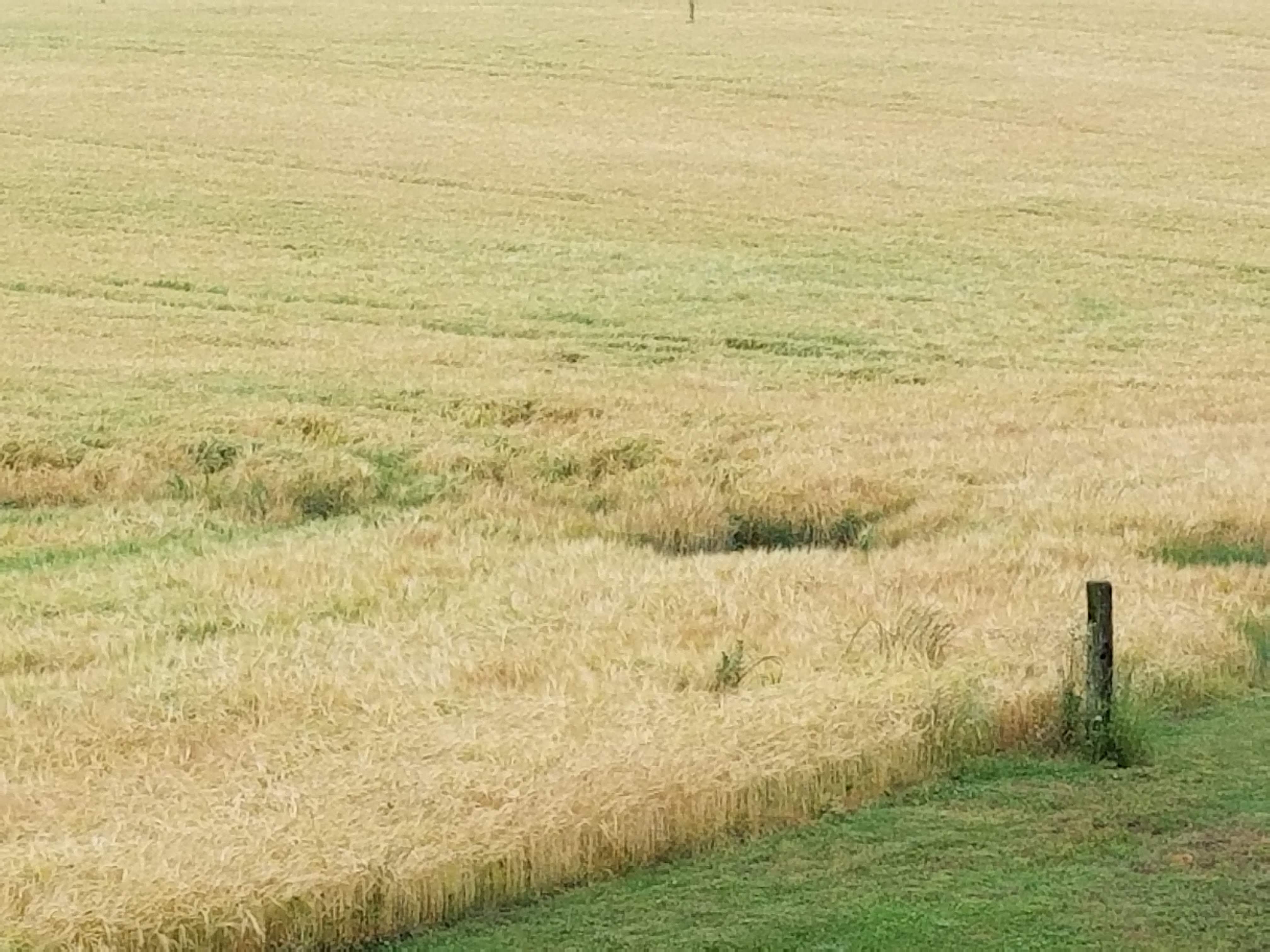 True, we sometimes forage the wild. And brew with sweet potatoes, persimmons, and basil. But barley, wheat, and rye are the building blocks of beer. We're thrilled to see three vibrant malt houses in North Carolina (Riverbend in Asheville, Epiphany in Durham, and Carolina Malt in Cleveland). We're realizing this mission of a Southern Beer Economy because of their entrepreneurial vision -- and their relationship with the farmers who make it all possible.