"I asked myself, 'what does an English Mild with grain from here taste like?'"
That was Head Brewer Jon Simpson's never-ending question as he put together a complex local grain recipe for this truly traditional, low-ABV English ale.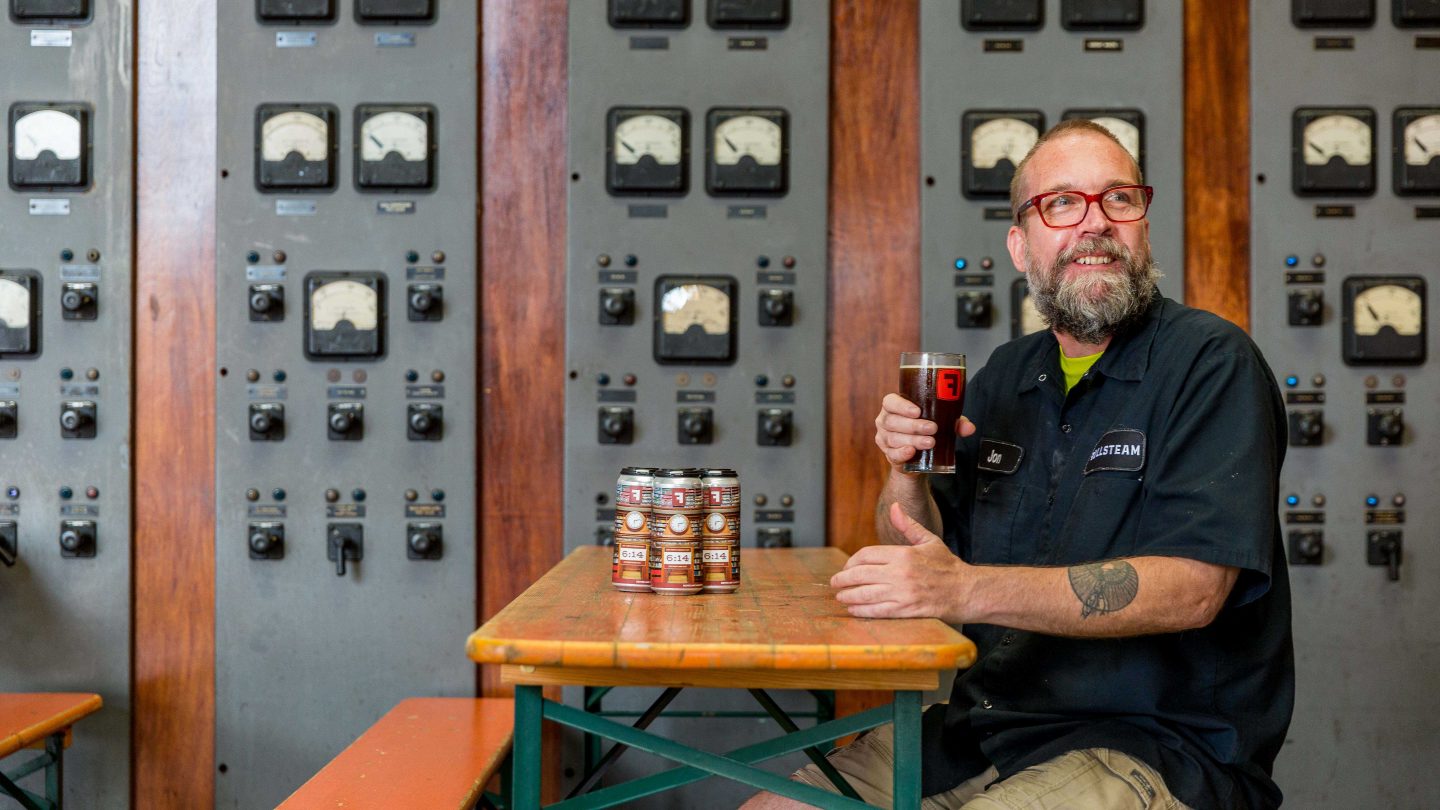 For many years, Jon's wanted to brew a session mild brewed with 100% North Carolina malts, pursuing a broader passion: beers from around the world brewed with local and regional grains.
Now that Jon's advanced from Second Shift Brewer to Lead Brewer to Head Brewer, the vision has become reality:
"Mild is a traditional, well-regarded style in the U.K. that's seen a slight resurgence in the American craft beer market. It feels like the pendulum is swinging from over-the-top flavors to complex-but-well-crafted beers.

Milds may be low in alcohol but they're big in flavor, with notes of toffee, toast, and caramel. The flavors pack a big punch, but it's a true session beer.
Join us at the brewery tavern for a pint or two of 6:14 Southern Dark Mild, a traditional English mild brewed with 100% North Carolina malt from our friends at Riverbend Malt House and Epiphany Craft Malt. 16oz cans debut in the Triangle next week.
Why 6:14?

It's the average time an English person hits the pub, according to a fun, rather silly 2007 survey by SABMiller.
Jon's always wanted to brew a Mild. For over a decade, Sean's wanted to name a Fullsteam mild "6:14" as a nod to traditional pub culture.
So here we are. Both realizing our visions.
PLOW TO PINT
6:14 SOUTHERN DARK MILD
3.3% ABV, SRM 17