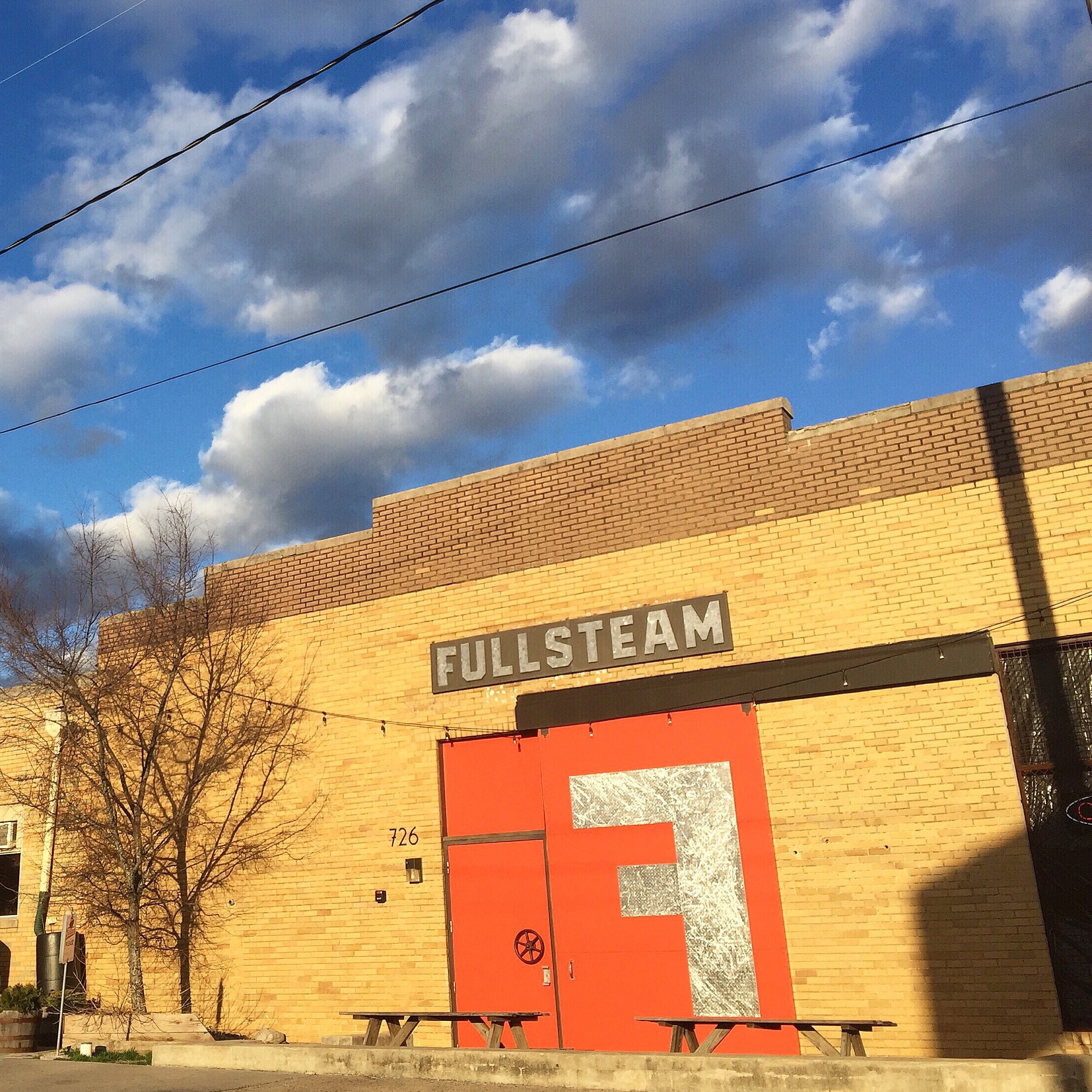 Today, in an effort to slow down the spread of COVID-19, Durham mayor Steve Schewel issued a stay-at-home order for residents. The emergency declaration is currently in-place until April 30.
What it means for you
While we encourage you to read the proclamation, this News & Observer article is a great overview on the implications of the stay-at-home orders (the N&O has lifted its paywalls on COVID-related news and information). The ruling is a stay-at-home, not a "shelter-in-place."

As it relates to food service, residents are allowed to leave the house to pick up food and drink to-go.
What it means for Fullsteam
As a production brewery, Fullsteam is allowed to maintain basic operations. We have several new beers in tank that we're excited to share with you over the coming days and weeks. Stay tuned to our social media channels for details: on Instagram at @fullsteambrewery and @fullsteamdurham, on our Facebook page, and on Twitter.
As a restaurant, we're allowed to continue our curbside service for beer and food to-go. Food and drink must be consumed off-site -- please, no picnicking at our tables, even if you intend to maintain social distancing.
Look for new menu items in the coming days. We also plan to slowly roll out delivery service, so stay tuned for details on how to get food and beer direct to your Durham residence!
Fullsteam will continue to comply with city, state, and federal regulations in this ever-evolving situation. And in the meantime, we take safety and health very seriously, with employees regularly washing hands for 20 seconds or more, cleaning surfaces, maintaining social distancing standards among our small team working on-site, and forbidding outside access into the tavern or kitchen areas. Our Durham County health score stands at 96.5,
We'd love your support
Times are tight. The future is uncertain. Our staff has felt the immediate impact. If you can order curbside beer and food, we're offering it daily from 11am to 8pm. By paying online or over the phone, the transaction is cashless and contactless.

Lastly, we know that many of you are suffering or at risk, so we mention this with the upmost sensitivity. But if you'd like to support our bar, kitchen, delivery, and production crew financially impacted by these tough times, we'd love it if you would join our Wall of Awesome. All proceeds go directly to hourly staff; management does not receive any donation.