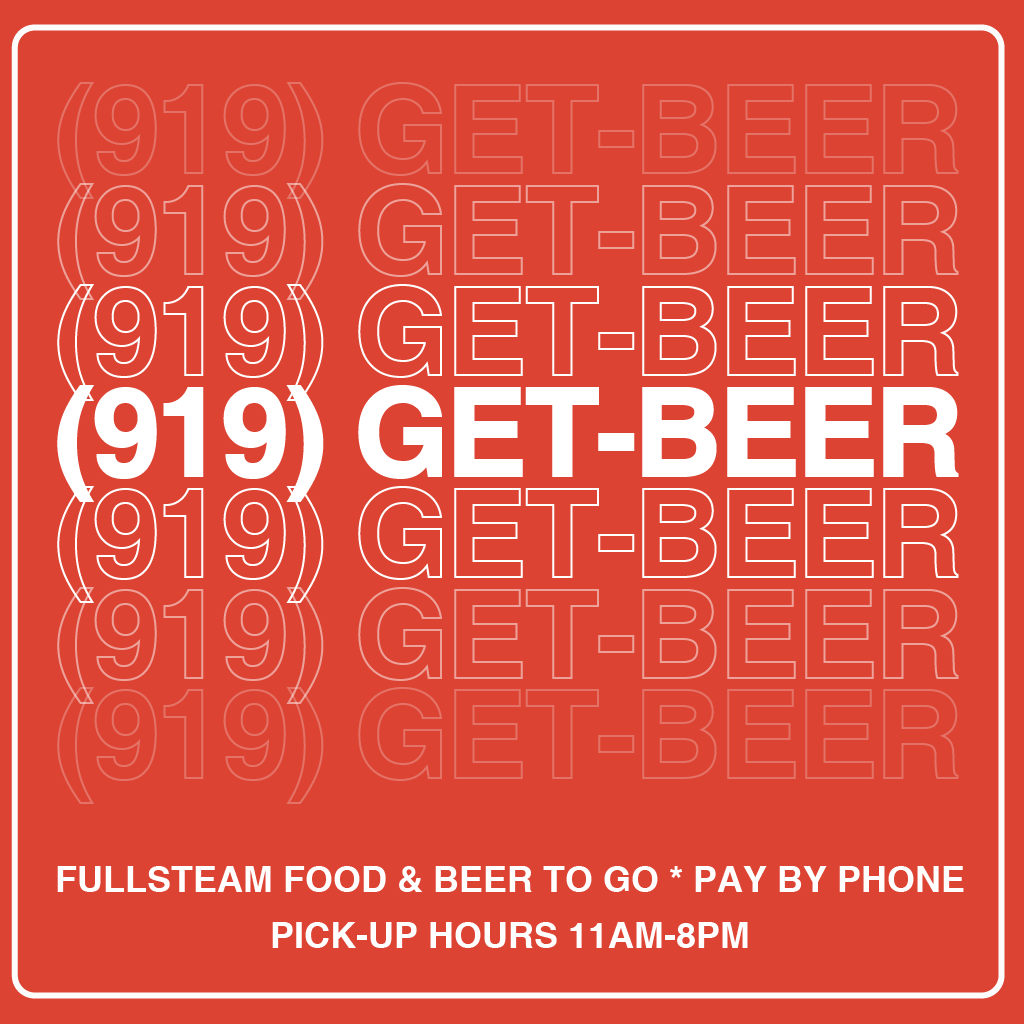 We decided to take the financial hit at the start of 2020. In early January, we closed our undersized, overworked kitchen for four or so weeks for remodeling. Ten weeks later, we were finally ready to roll: new hood, a fryer (!), flattop and range. We opened in mid-March instead of early February...but that's often how it goes in Durham, right?

And that's when concerns over COVID-19 swept the nation. What a week to (re-)open a kitchen.

Alas, we're adapting. Our kitchen staff, led by Chef Derrick Smith, really wants to cook for you. And while we have suspended public tavern sales until further notice, our staff is eager to serve you with packaged beer and food to-go.
Call us at (919) 438-2337 to order curbside beer and food, and we'll have your order ready as soon as possible. We'll add a 18% service charge (goes straight to our bar staff), with payment handled over the phone at the time of ordering. No fingers on screens or card exchanges needed at pickup.
Here are all our current to-go beer options:

Our food menu is rather extensive, so here's a link.
We'd really appreciate your support. We could use it. It's been a beast of a year so far, and our bar and kitchen staff was especially hard hit during our renovations. It's only getting worse as the realities of COVID-19 emerge.
Call (919) GET-BEER -- that's (919) 438-2337 to place your pick-up order. It'll help us through this uncertain time. Thank you.
IMPORTANT NOTES: if you're ordering alcohol, the person placing the order must match the ID of the person picking up the product. No exceptions. Please provide your car make and model on the call so we know who to deliver to. And if you can bring a box or a reusable bag, it'll help reduce waste.