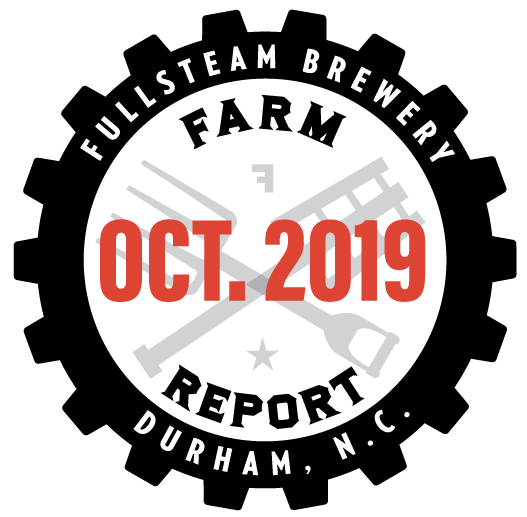 FULLSTEAM: OCTOBER 2019 FARM REPORT
PIONEERING A SOUTHERN BEER ECONOMY
Since launching in 2010, Fullsteam has purchased nearly $500,000 in Southern-sourced ingredients. October's Southern farm purchases -- 6.5 tons and just over $12,000 in Southern ingredients -- consisted mostly of North Carolina grains for core beers and a hazy IPA, as well as value-added adjuncts like cocoa nibs and coffee for IGOR CAKE and Strenna.
We were pleased to purchase a number of new locally farmed, locally roasted specialty grains like Chocolate Malt from our friends at Epiphany Craft Malt.
Fullsteam is now a Certified Craft Malt Brewery, committed to sourcing 10 percent or more grains from a certified craft malt house. Learn more about this program at the Craft Malsters Guild.
YEAR-TO-DATE
$105,223 in Southern-farmed ingredient purchases, totaling
108,776 pounds (54.4 tons)
SINCE LAUNCHING IN 2010
$496,776 Southern-farmed ingredients, totaling
528,480 pounds (264 tons)

OCTOBER 2019 DETAILS
In October 2019, Fullsteam brewed:
Spending $12,306 on 13,300 pounds of Southern-sourced:
Epiphany Malt two-row
Carolina Malt two-row
Epiphany NC triticale
Videri cocoa nibs
Muddy Dog coffee
Larry's Beans coffee
Epiphany modern Pilsner
Epiphany Munich
Epiphany wheat
Epiphany chocolate malt
---
NOTES

Fullsteam defines "Southern" as the swath of land from Washington D.C. to Louisiana. That said, North Carolina farms, maltsters, and foragers account for the vast majority (>95%) of these Southern ingredients.
The report includes a small portion of ingredients not grown in the South (cocoa nibs, coffee), but sourced from value-added Southern suppliers (e.g., Videri Chocolate, Little Waves Coffee Roasters).
For the purposes of this report, we only include grains farmed and malted in the South.
To find each beer's percent local by weight, look for the "% local" designation on the beer label or its entry on our website.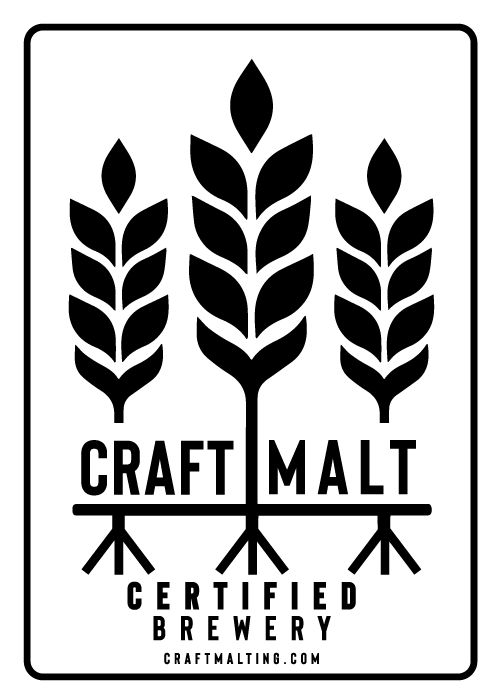 To hear a recording of the October 2019 Farm Report, call 919-GET-BEER.