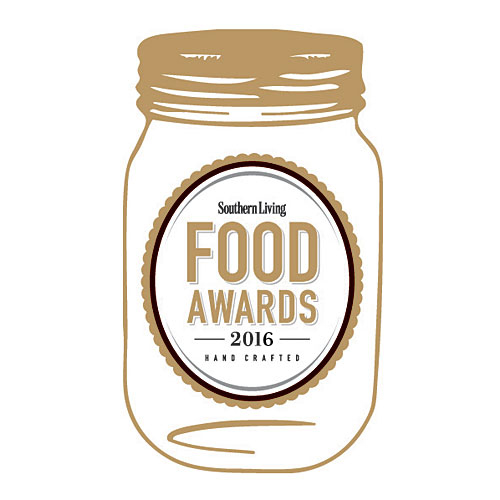 Southern Basil Wins 2016 Southern Living Food Award!

We're beyond thrilled to be one of the ten Southern breweries to receive 2016 Food Awards honors from Southern Living. The magazine's editors "canvassed the South...sipping and sampling hundreds of artisan-made products," and narrowed down their beer selections to ten of their favorites.
Our basil farmhouse ale made the list -- the second year in a row we've received such honors from Southern Living.
One thing you may notice: the beer has a different name. Summer Basil was the first beer we ever brewed on our system; our intent was to brew a one-off test batch to make sure all systems were go. Instead, it became a local favorite...and now travels from Virginia to Alabama.
It is, in fact, that very travel that presents a challenge for the beer. Not for freshness, but in timing. It's now mid-May, and local basil still isn't ready to harvest. The cool spring (remember that?) killed off the first round of seedlings, and the next batch is currently too immature to harvest. We've experimented with non-local hydroponic basil, but that version just doesn't have that same vibrant punch. It's better to wait until closer to the true beginning of summer. For us, that's mid-June.
But by mid-June, wholesalers are gearing up for the first wave of "pumpkin" beers. (I put pumpkin in quotes for a reason). Not blaming wholesalers -- they're simply responding to market demand, though the 2015 Great Collapse of Pumpkin Beers should make it interesting this year and possibly years to come. Regardless, wholesalers are making room for fall beers right as summer hits full stride.
And right as basil hits full stride. To say nothing of the time it takes to schedule the beer, brew it, package and distribute it. Giving us a very tight window to introduce a "Summer" beer.
Thus, it's become clear that we do ourselves a disservice by naming our famed Basil Farmhouse Ale "Summer Basil." Instead, we're going to work with the seasonality by not fighting it. Southern Basil it is. We'll also be tweaking the yeast recipe, giving it more complexity and a bit more funk. But it's essentially the same beer. Later this summer, we're likely to experiment with freezing this year's basil harvest and brewing the beer in the early spring of 2017 (instead of late spring).
Back to the honor at hand. Thank you, Southern Living, for honoring this labor of love. And many thanks to our fans, many of whom we've had the pleasure of knowing since we brewed that first "one-off" batch way back in July 2010.
Optimistically,
Sean