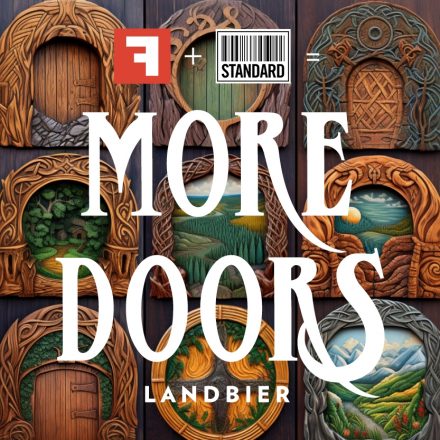 Our Head Brewer, Jon Simpson, wrote the following about Landbier for staff training. We thought it served as a great overview for anyone curious about the style. More Doors, our Landbier collaboration with Standard Beer + Food, debuts Friday at Fullsteam DRM!
In German, Landbier simply means country beer. Beer of the land.
"Landbier is a catch-all name that Franconian brewers have used for hundreds of years, so it's more of a marketing term than a specific beer style. They tend to be rustic beers made with local ingredients.

For our Landbier we used all local malt, including Hickory King Corn, a newcomer from Riverbend. Hickory King corn is an heirloom variety that has a rich history dating back to the late 1800s. Developed by A.O. Lee of Hickory, Virginia from a single ear of corn he received from a friend.
To simulate a "wild" ferment, we used two yeasts in this beer, Lallemand's Hybrid Saison and Lallemand's NovaLager. We fermented at warm temperatures and let the two strains fight it out. Hybrid Saison provides a spicy, earthy note, while NovaLager yields a crisp fruitiness. To round it out we added Grains of Paradise to add just a touch of peppery bite."

Why's it called More Doors? You'll have to grab a can or a four-pack to find out!