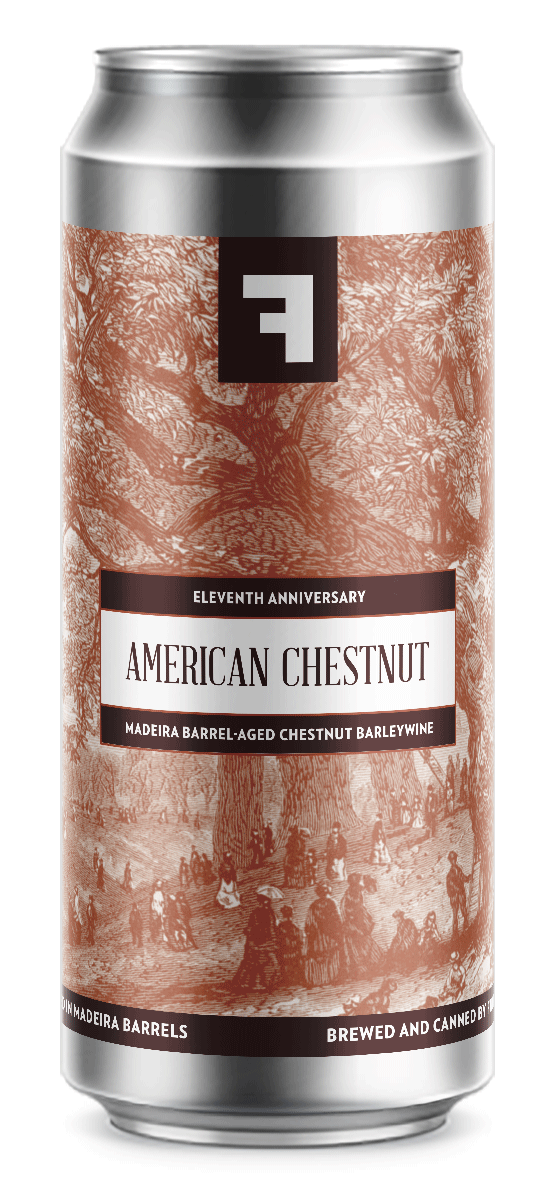 If you don't know the story of the American Chestnut, well...you should. One in four hardwood canopy trees in the Eastern United States was a native chestnut tree -- it's why there are so many roads and map references to "chestnut," particularly toward the mountains.
A spore that rapidly spread across the Eastern U.S. rapidly killed nearly all the trees. Young saplings still grow, but without isolated care, the small tree will die within ten years.
Over the years, we've seen real progress with Chinese/American hybrids -- trees that are blight-resistant. One of the region's premiere growers of these trees is High Rock Farm, an estate and orchard just north of Gibsonville, N.C.
We purchased several hundred pounds of farm-ground chestnut flour and added it to a traditional barleywine grain bill, then aged the nutty, sweet beer into Madeira barrels. Six months of barrel aging produced a mellow, raisiny, nutty, and luscious barleywine.
Sweet chestnut fuses with the grain bill, adding a layer of malty, honey-like goodness, but it's not like you're going to be blown away with chestnut flavor. It's just a delicious barrel-aged barleywine. And that's always a good thing.
Drink It With
white cheddar
| | |
| --- | --- |
| Grains | Brewer's Malt |
| Hops | Crystal, Magnum |
| Yeast | American Ale |
| Other | Local chestnut flour |
A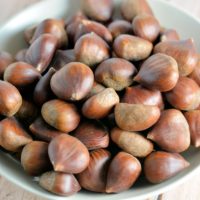 Local chestnut flour