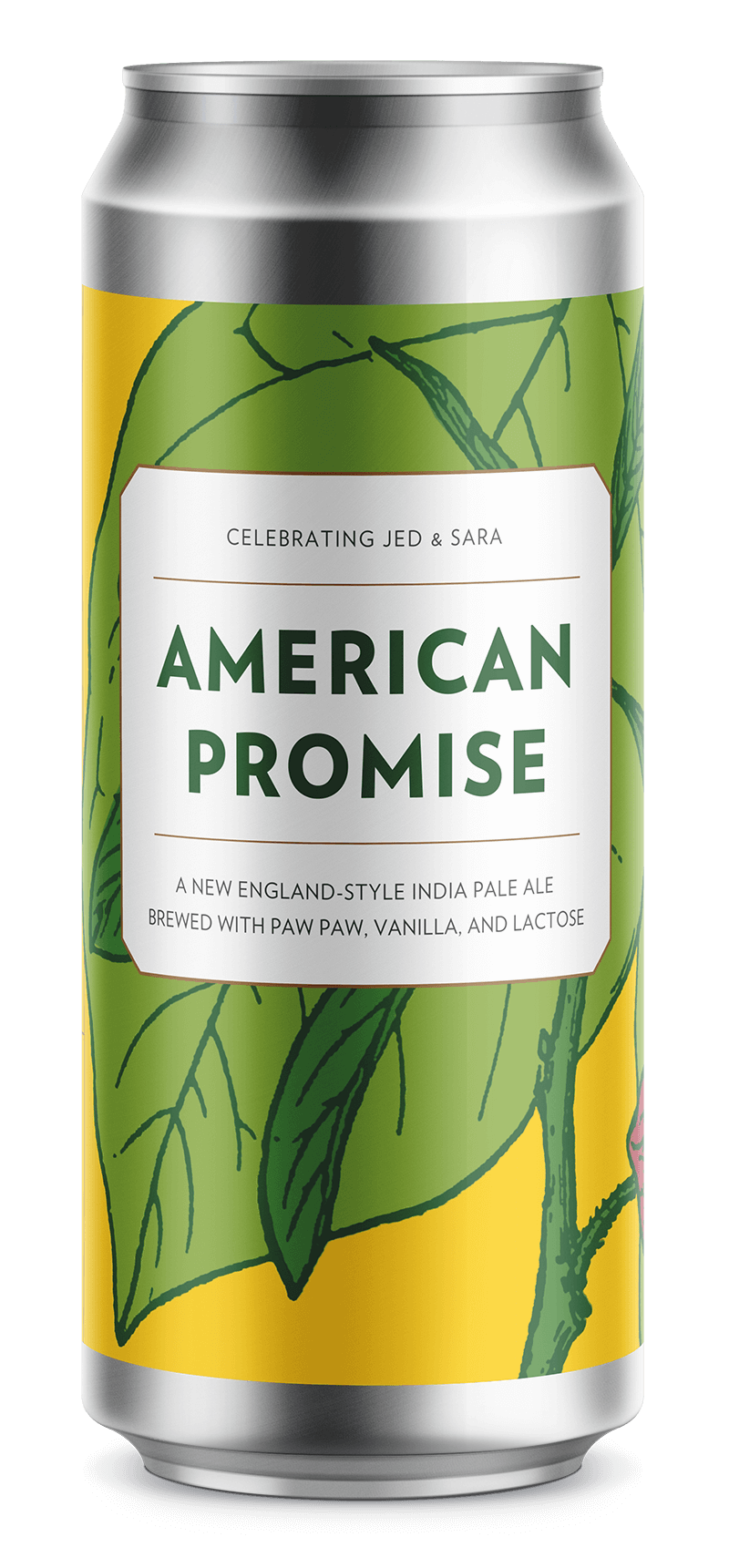 Brewed to celebrate the marriage of Jed and Sara Portman, long-time friends of Sean. Like Sean, Jed is a fellow paw paw enthusiast, so when it came time to think of a beer to brew for the guy, paw paw was an obvious choice. As were persimmons, apples, sorghum, sweetgrass...but alas, we settled on paw paw.
We married the dank, curious fruit with local wheat, flaked oats, and fruity hops like El Dorado and Amarillo. It *looks* like a paw paw beer. It tastes remarkable.
"American Promise" is a nod to the promise of the native paw paw, to service of the greater good, and to the promise of marriage for all who choose it.
| | |
| --- | --- |
| Grains | Locally malted wheat, Carapils, Flaked oats, Two-row brewer's malt, Locally malted Appalachian wheat |
| Hops | Vic Secret, El Dorado, Amarillo |
| Yeast | Vermont Ale |
| Other | Vanilla extract, Local paw paw fruit |
A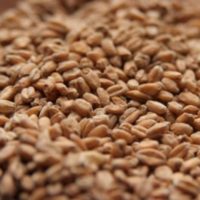 Locally malted Appalachian wheat
B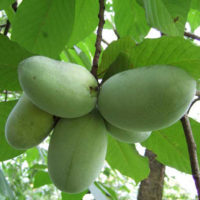 Local paw paw fruit
C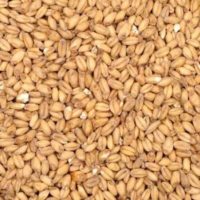 Locally malted wheat