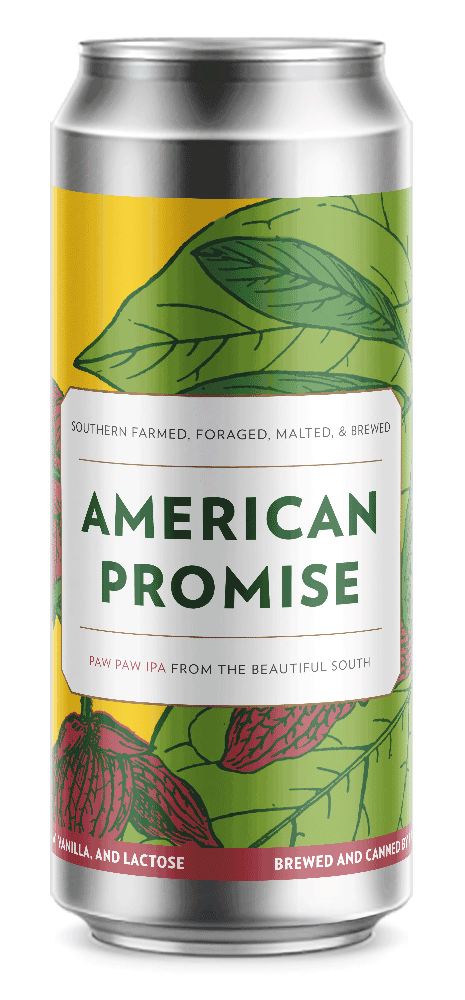 We love working with the enigmatic, curious, and fragile paw paw fruit.
North America's largest native tree fruit, paw paws grow in the wild, thriving in areas with wet soil and sunny canopies. Think riverbanks and streams.
We get our fruit from Wynn Dinnsen, paw paw visionary of Chatham County. Wynn is a North Carolina treasure, and we're blessed to call him a friend.
As for the beer, we married the dank, curious fruit with local wheat, flaked oats, and fruity hops like El Dorado and Amarillo. It *looks* like a paw paw beer. It tastes like the Beautiful South in late summer. We're especially proud to up the local grain content on this beer to 83% by weight, delving beyond fruit for a true Southern taste of place.
We encourage you to seek and explore the land for native paw paw fruit. To taste a ripe one if you can. And, if you're lucky enough to gather a harvest, we even made a video on how to process the fruit.
American Promise is an aspiration. A quest. Difficult to come by. A labor of love. But persistence, determination, and grit reveal the promise. Is it about a rare and unusual native fruit, or the American dream of a respite for the huddled masses? You decide. American Promise is a mirror, and you its reflection.
Drink It With
summer salad
| | |
| --- | --- |
| Grains | Locally malted barley (Gold two-row), Locally malted wheat, Carapils, Flaked oats, Two-row brewer's malt |
| Hops | Vic Secret, El Dorado, Amarillo |
| Yeast | Omega DIPA Ale |
| Other | Vanilla extract, Local paw paw fruit |
A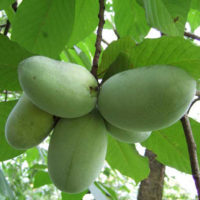 Local paw paw fruit
B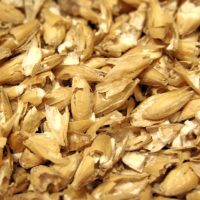 Locally malted barley (Gold two-row)
C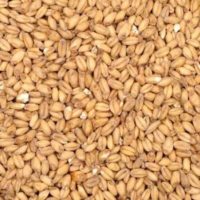 Locally malted wheat