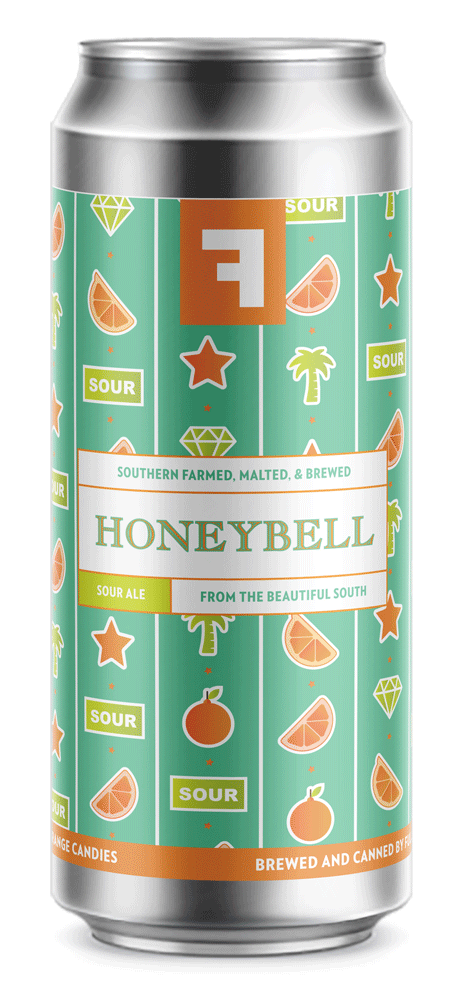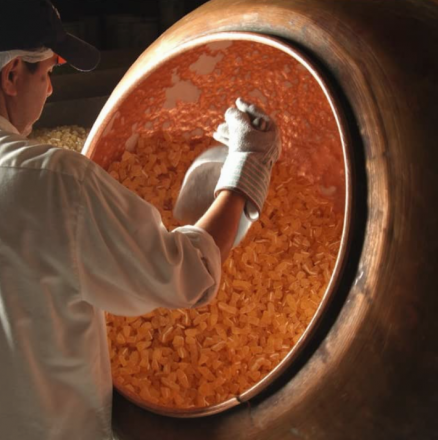 We've long wanted to work with Butterfield's Candy, based in Nashville. North Carolina (the *other* Nashville). The idea of brewing with old-timey hard candy made in copper kettles -- first produced in 1922 by what was then known as the "Candy Cane Company" -- is very Fullsteam-y indeed.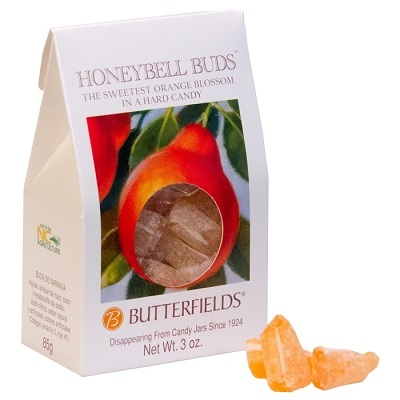 Dena and her team were eager to collaborate, hand-delivering boxes of loose Honeybell orange candy. Director of Candy Melting Operations Erik Myers quickly took on the role of inverting the sugar to prepare it for brewing. We then carefully added the melted candi sugar to a finshed kettle sour, and added tangerine puree extra measure.
Not surprisingly, the result is a tart, refreshing explosion of orange flavors. It's not a sweet beer: the sugar ferments out, slightly elevating the beer's alcohol by volume and lightening the mouthfeel. Honeybell is a ton of fun now. Image crushing a Tangelo Candy Sour when it's in the mid-80s in a few weeks...
Drink It With
Dip chicken, spring salad
| | |
| --- | --- |
| Grains | Locally malted wheat, Flaked wheat, Aromatic malt, Locally malted two-row barley |
| Hops | Aged Strisselspalt |
| Yeast | Helvetica Lactobacillus, House American Ale |
| Other | Honeybell Orange Candies, Tangerine Puree |
B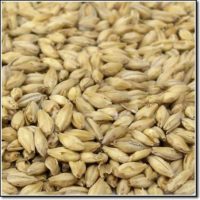 Locally malted two-row barley
C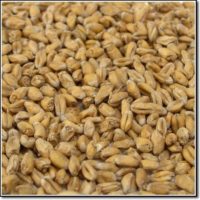 Locally malted wheat