Fullsteam brews distinctly Southern beer that fosters agricultural pride and prosperity in a post-tobacco North Carolina. By buying local to brew local, we aim to improve the quality of life of local farmers, foragers, and agricultural entrepreneurs. We seek to pioneer a Southern Beer Economy...one pint at a time.
Farm's Edge: Border Springs
debuts Friday, September 8 at the tavern
For the wanderer, late summer is the season of opportunity.

We secured the ingredients for this foraged Gose on two lands near and dear to us: Brumley Forest in Hillsborough, N.C. and a short walk from Border Springs Farm in Patrick Springs, V.A.

On tap at the tavern Friday, September 8. Limited draft distribution in September.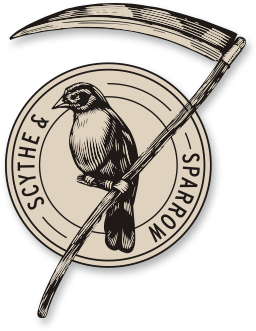 Fullsteam's Exclusive Beer Club
Scythe & Sparrow
Welcome to the Scythe & Sparrow, Fullsteam's tavern-focused membership club. 
Scythe & Sparrow members enjoy a 20-ounce pour for the cost of a sixteen-ounce pint, a 20% discount on beer-to-go and merchandise, first dibs on seasonal bottle releases, and members-only shenanigans. The cost for a twelve-month membership is $59 and $99 for couples. 
Membership is valid for a year from your registration date.